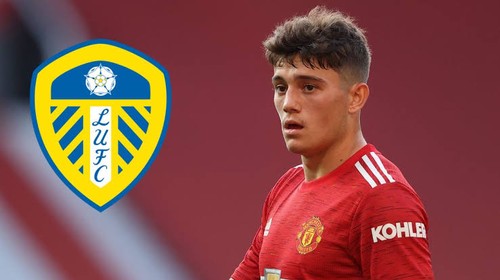 Daniel James has made a permanent transfer to Leeds United on a 5 years deal which was announced on the official website of Leeds United, James only made two appearances for Manchester United this season in the opening game against Leeds United and away match against Wolverhampton.

James made his professional debut for Swansea City in 2018 and made a successful move to Manchester United just one season later. James took charge of both wings along with Marcus Rashford and led Manchester United's attack. James scored three goals and provided six assists in 33 Premier League appearances in his first season at United.
However, in the second year, difficulties began to arise and he could not take advantage of the opportunity. Last season, James made just 15 appearances and only scored three goals and provided one assist, narrowing his presence at United.