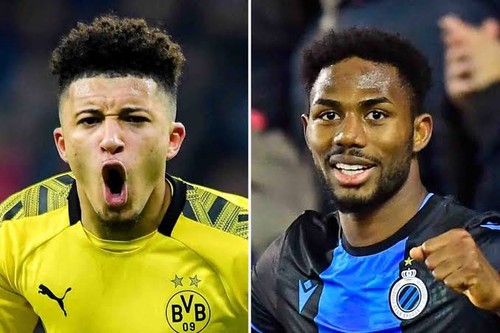 Dortmund hot prospect Jadon Sancho is one of the big transfer talk this years, Sancho is currently in Dortmund but he is wanted by many club in Europe especially the top teams. According to media Dortmund are looking for a better replacement for Sancho but they are said to be intested in Belgian football player Emmanuel Dennis.
Nigerian born Emmanuel Dennis plays for Club Brugge, where he is having a great season both in the domestic league and on the European scene. This has prompted Dortmund to contact the club to make a transfer proposal and also discuss with Bruges about a possible trade.
Dennis had a great performance this season scoring nine goals and made two assists in 33 games, he also played well in the 1-1 match against Manchester United in the Europa League.