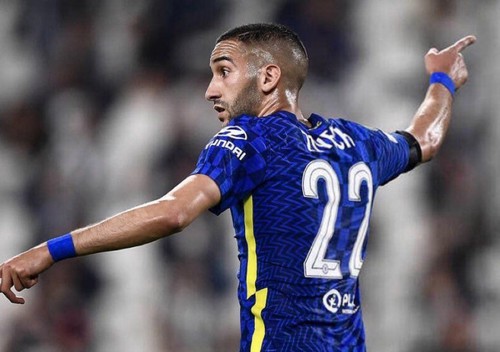 Chelsea are ready to let Hakim Ziyech go in the January transfer due to lack of his performance despite giving him more time to prove himself. Ziyech who moved to Chelsea last season under the management of Former coach Frank Lampard from Ajax Amsterdam for £34 Million. Much were expected from Ziyech because of his performance back at Ajax Amsterdam but he didnt perform more than expectations but he was considered because it was his first season. He made 39 Appearance with six goals and four assists last season which was considered a bad start for him compared to how he performed before he attract Chelsea.

This season Hakim Ziyech has been sluggish in his performance and he has not fit in this season after he picked up injury in the Super Cup final against Villarreal as he broke his shoulder. Thomas Tuchel try as much as possible to make him fit in after he came back from the injury by giving him time to play but all efforts made were futile and he never seems to be himselfand he has appeared in Total of 10 games so far this season.
Dortmund are said to be interested in signing Hakim Ziyech but it seems the deal will be a loan deal till the end of the season with options to buy him on a permanent transfer, Hakim Ziyech is still having 3 years on his deal with Chelsea and he I tired of sitting on the bench and he needed more playing time so he is also looking to move away from Chelsea.