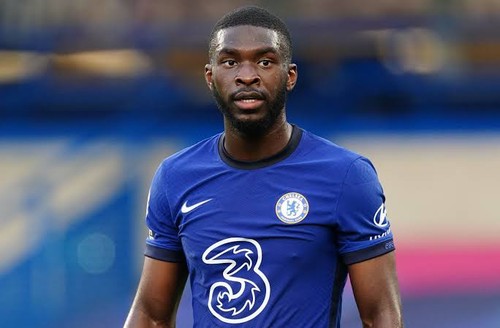 Fikayo Tomori, one of chelsea youth graduate that was called by Frank Lampard during history first campaign at the club when Chelsea was transfer banned. In the 2019/2020 season Tomori has shown a great potential and make used of the opportunity so well and he was considered one of the best academy graduates defender in Chelsea along side Chelsea right back Reece James.

But in the 2020/2021 season things went south for him and he has only played 3 matches in all competitions so far for Chelsea. Tomori is tired of watching the game from the bench and he wants to regain that strength and talent in him by requesting a loan transfer offer from Chelsea, unfortunate for him the offer was rejected due to Andre Christiansen injury.
Christiansen is the fourth choice defender that plays alongside with Antonio Rudiger in the centre back but due to is unavailability Tomori will take his place, if Tomori was allowed to go on loan there will be a big issue for Chelsea on that position if the first choice and second choice defender are rested for them to be fit.
Many offer has come for Tomori from Premier league clubs, Newcastle and Leeds United but chelsea will never let Tomori go on loan because he will still have his place at Chelsea.