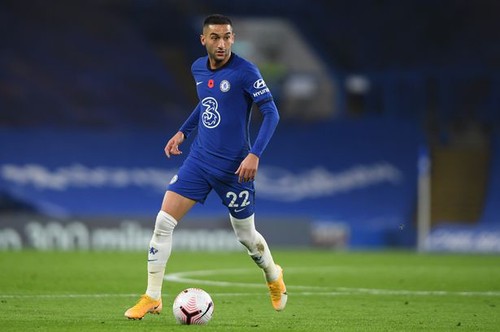 Chelsea newly signed coach Tomas Tuchel has not been given Hakim Ziyech playing time since his arrival and with that he has been hoping to leave if he refused to give him more time to play. Chelsea hit the transfer market this summer and several players was signed to strengthen the team. However, everything has far from gone according to plan at Stamford Bridge, and it also cost Frank Lampard the job earlier this year. One of the players who was brought in expensively was Ajax star Hakim Ziyech, but the Moroccan national team player has far from been a success so far.
His start at the club has been marked by injuries and he has had a hard time playing for a solid starting place. Thomas Tuchel has taken over as manager at Chelsea, but Hakim Ziyech was reportedly not supposed to be part of the German's plans and this gave Ziyech a doubt for a future with Chelsea.
Hakim Ziyech has featured in eleven matches for Chelsea scoring one goal and three assists. I believe Thomas Tuchel is still looking for a way to get the team better and he wouldn't make any attempt to lose Ziyech to another team.