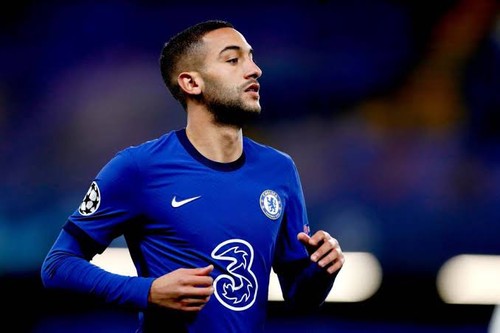 Chelsea recent form has been bad after three defeats in five matches, Frank Lampard job is currently as stake and he need to improve the team performance anytime soon. Chelsea is expected to face Manchester City on the 3rd day of Newvyear which will be their first match of 2021. One of the important player who has been helping the team which is Hakim Ziyech, he suffered a hamstring injury during Chelsea's 3-1 win over Leeds United on December 5 and since then Chelsea has not been the same as they used to be.
Several defeats has followed which Chelsea couldn't phantom where the problem is coming from, they couldn't bring their self together and Lampard has been having selection issue by forcing player out of position. Hakim Ziyech return is scheduled for the match against Aston Villa on Monday but it was unfortunate he couldn't feature in the match but there is a huge possibility if he could return against Manchester City.
There has been a postponement of Manchester City match against Everton due to the Corona Virus outbreak, but there is a chance that the match against Manchester City and Chelsea will take place. Hakim Ziyech is progressing in his comeback and he his working on getting really fit.