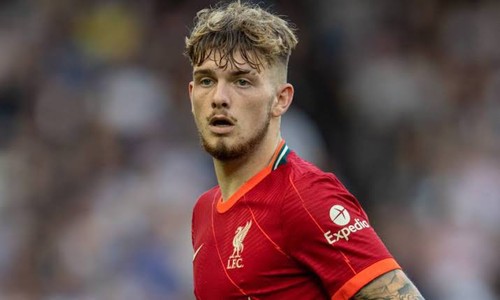 Harvey Elliot has been given a big chance by Liverpool manager Jürgen Klopp this season, and he has played full time in the club's last two clashes. One was even against Liverpool and Chelsea match that resulted in 1-1.

The Englishman was therefore also rewarded with a selection for the English U21 national team, but his debut will have to wait a little longer. Elliot has been injured and has therefore been sent home to Liverpool again. The club will not elaborate on the extent of the injury, but Liverpool are hoping he is ready for their showdown against Leeds on Sunday.
Harvey Elliot made his Premier League debut as a 16 years for Fulham, and he switched to Liverpool the following year. Last season he spent on loan at Blackburn in The Championship and now he has become a regular part of the first team squad at Liverpool. This season he had full playing time in two showdowns and a substitution in the last.