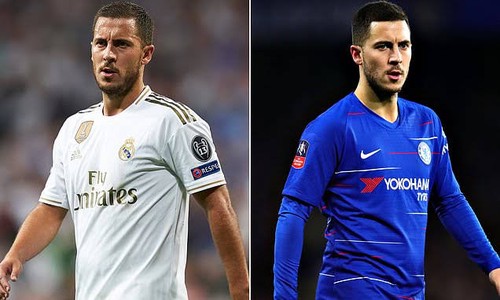 Eden Hazard who leave Chelsea in the summer of 2019 to Real Madrid to pursue his career could be heading back to the Stamford Bridge this summer. Chelsea are hoping to tie a deal with Real Madrid to sign Eden Hazard who have been having a worst nightmare since moving to the Los Blancos by adding more weight and constant injuries. Hazard morale and performance has drastically dropped has he only participated in few Laliga games and has scored few goals since his transfer to Bernabeu.

He was one of the player that has been a key in the squad since summer of 2012 from Lille Osc, he has won 2 Europa league, English Premier League and also Fa cup, playing 352 games, 110 goals and 92 assists during his time in Chelsea. Chelsea are hoping to give Hazard a return for a fee of €50 Million which is half of the initial €100 Million Chelsea collect has his fee becoming to Real Madrid.
Hazard could make a head way if Real Madrid could accept the offer, there is possibility he pick up if he moved back to England. He was indeed a King whole he was in Chelsea, if at all the team could stop him from not going they can but it's impossible because he has made up his mind by moving away from the team. Though before going to Real Madrid he made a statement of a comeback and this could be the time he is coming back.