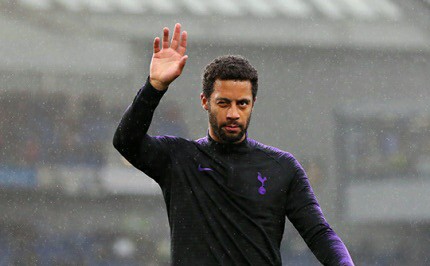 Moussa Dembele is leaving for China after the end of the 2018/2019 season. Dembele's contract with Tottenham ends this season.
I didn't talk to Tottenham about the contract again. Dembele is receiving attention from China's Super League team, Beijing's Guoan.
Dembele left Fulham in 2012 and wore Tottenham uniform. So far, he has played in a total of 245 games to revitalize Tottenham. This season, he played in nine games including a cup tournament, which helped his back.
It is predicted that he will not be able to play at Tottenham next season. If his contract with Tottenham is completed, he is expected to transfer to China. Dembele, who renewed his contract with Tottenham in January 2016, will end on June 30, 2019.
In June, there was news that Tottenham agreed to 60 million pounds with China's team, but it was cancelled due to Dembele's refusal. If Dembele decides to go to China after the end of this season, Tottenham will not be able to receive the transfer fee.