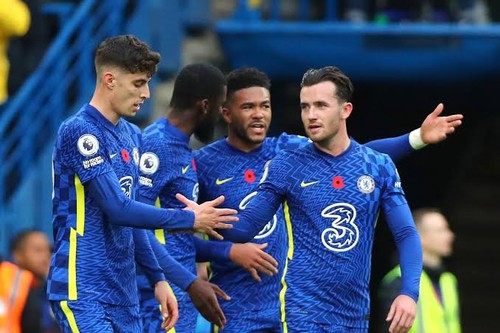 Chelsea welcomed Burnley this afternoon at the Stamford Bridge in the round 11 of the English Premier league 2021-2022 season, it was a game that was never easy for Chelsea as Burnley denied most of the opportunities Chelsea created and also Chelsea has more attempts but could only concern the only one to the goal they had. Chelsea took the lead in the first half with Kai Havertz goal after several attempts made by the players, Burnley keeper was good in his position and he never allowed any ball passed him but he couldn't stop Havertz header.

Chelsea throughout the 90 minute dominated the game, they had over 25 attempts at goals, over 600 passed which over 400 are through passed but with that they were denied the 3 points. Burnley shows they are a strong side too, their last encounter with Brentford who had proven to be one of the strongest promoted team from the championship was a success and they beat them to claim the 3 points. Chelsea tried their best but Burnley are so lucky to leave Stamford Bridge with a draw.
Chelsea in this game deserves to win with 4 to 5 goals but all the attempts was all wasted, Chelsea are currently in hood performance and they have only lost twice this season against Manchester City in the English Premier league and Juventus in the Uefa Champions league game.