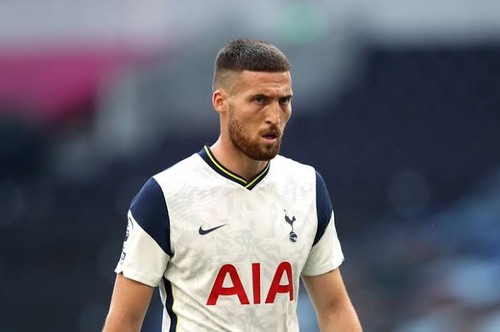 Matt Doherty has been one of the best player in Wolverhampton last season before Tottenham Hotspur had interest of signing him last summer, he help Wolverhampton and gain more recognition in the English Premier league, also he was one of their key player before he got a love call from Tottenham Hotspur. After agreeing to join Tottenham on a deal to be worth £13.5 Million things has gone south for him with the club and his performance has reversed which has brought him a lot of issues.
Doherty performance was not up to expectations because the team wanted a lot from him which he has refused to deliver, though this is his first season with the club and there was no pre season match which may likely be the cause and he didn't get to know well with the ayers before the season starts. Doherty is a good player and we have seen a lot of commitment he put together in his previous team, Tottenham need to give him more time if they really want to enjoy him.
Jose Mourinho has been a coach that want a quick result and doesn't have the patience to give player time to adapt to the team, However, they have decided to let him go this summer since his performance is low and his former team Wolverhampton has step in to get him back but will be on a low fee which won't be upto the amount that was paid by Tottenham when he was signed last summer.
Doherty has managed to play few games for Tottenham this season which is 12 out of 29 games which shows Jose never believed in him. Things might turn around in the second season only if Jose was able to have the patience to retain him till then.