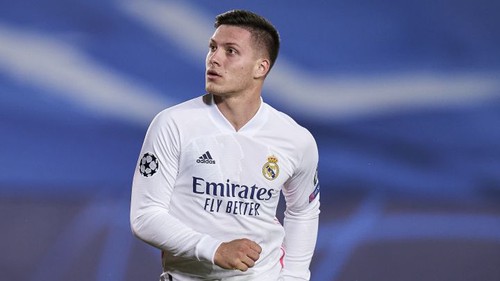 Luka Jovic is not happy at Real Madrid and he is has made up his mind to be pursuing a new career by leaving in the January transfer. Since Joining Real Madrid he has not been performing to expectations and Real Madrid has been looking for a way to get rid of him buy most of the interested team are not ready to pay the transfer fee set on him.

Real Madrid intentions of signing him was to take over as Karim Benzema successor but since joining Real Madrid 2 years ago from Eintracht Frankfurt where he has played to impressed Real Madrid. During his time at the German Bundesliga he was one of the player that has helped his German team win more games and also led them to Europa league Semifinals in 2019.
His former team Frankfurt feel like signing him but they couldn't afford the transfer fee but they took him on a loan deal last season. Jovic is valued around £54 Million and if any team who are interested could afford that amount Real Madrid will let him leave but if he got a loan offer from any team who is willing to take in order to see his performance with an option to buy.