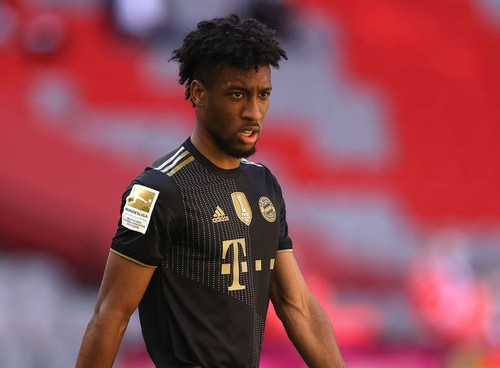 Kingsley Coman may possibly be on his way to the English Premier league, he is hoping to move away from the team this summer because of several issues he had with the team which has reach a certain level and the best solution he think is to depart with the team. According to several media, it is said that Coman has made up his mind to leave because of the low wages he is been paid and he will never renew any contract with the wages unless it will be increased along side the top players in the team and Bayern Munich is not ready to pay any increase in wage.

Another reason for leaving alsobis because of Jersey number 10 wore by Bayern Munich legen Arjen Robben is what he wanted but Bayern Munich are not set to give him also. He has played a total of 200 matches since joining Juventus and has also won some throphy with the team. Bayern Munich are ready to listen to offer but not just an offer but with any team who is ready to pay upto €70 Million for the young player.
I believed the price placed on him is too much and I don't think any team will be willing to pay that huge amount on him. Bayern Munich are also not ready to let him go which could be a reason why heavy amount is placed on him and if any team make a proposal they will gladly accept it. In order for Coman to impress any team that will be making bid for him will have to play well in the European Championship tournament going on.