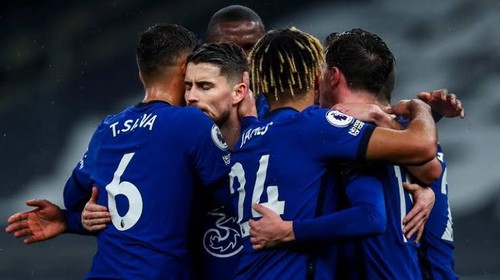 London is blue as Chelsea beat Tottenham 1-0 at the Tottenham Hotspur stadium in the English Premier league, After the victory Chelsea moved to sixth position giving them more hope of making the top four positions. The performances from the Chelsea player is so outstanding and they are well determined in the match, though it wasn't a direct goal but a penalty that gave them the Victory. It was a well deserved victory as Thomas Tuchel beat Mourinho side in their first ever meetings.
Jose Mourinho for the first time as a coach had to leave the field with two home defeats in a row. The 58-year-old manager was surprisingly evaporating and even positive about his squad in a subsequent interview. Tottenham were demoralized after Jorginho's relatively early goal, which was hard for the players to overcome throughout the rest of the match.
The recent period has been difficult for the North London club, which since December has gone from a first to an eighth place in the Premier League table. In the next round of Premier League football, Tottenham will have to make sure they do not get their third home defeat in a row when they take on bottom side West Bromwich Albion.
Tuchel has been a blessing for Chelsea at this crucial time as he is currently unbeaten in 3 games, winning two and one draw and also three clean sheet in a row.