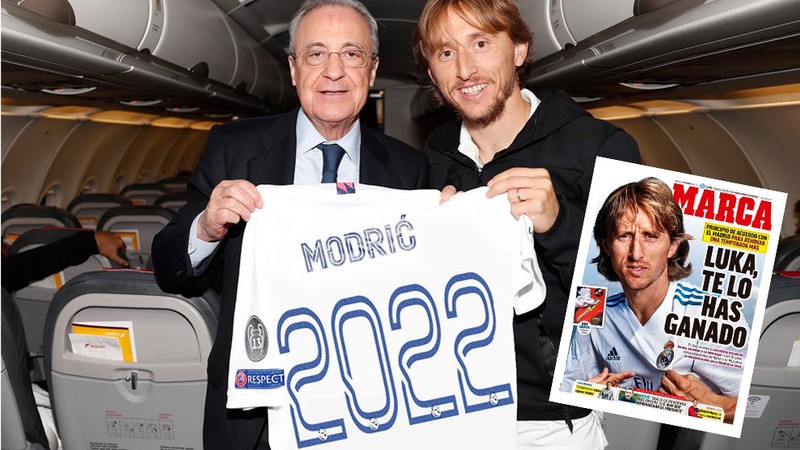 Luka Modric who has been with the Los Blancos since moving from Tottenham Hotspur since nine years ago as agreed on a contract extension with the club, the contract given was a year deal and also a condition of a weekly wage reduction, Modric agreed to all and extend his stay because of his love he has with the team. Modric has been a core player in the Midfield and he has contributed to several trophies Real Madrid has won since he moved to the team.

Modric whose contract is set to expire this summer will start his 10th season with the club next season, which is a big achievement for him as he also had the intention of ending his career with the team as a Legend. His performance at Real Madrid has earned him a lot of silverware including the Balon d' or in 2018. He has also made 383 appearance, scoring 26 goals and 61 assists. Despite his old age he never seize to Amaze the fans and his team mates.
One of the reason he got contract extension was because of his performance and also he still have a lot to contribute in the midfield, as a senior player his passing ability cannot be underestimated. Its a good decision for Real Madrid to give him another year to support the team.