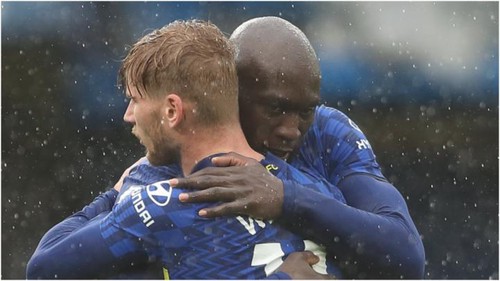 Lukaku and Timo Werner are likely to play against Juventus in the game 5 of the UEFA Champions League at Stamford tomorrow after been pit due to injury in the game 3 of the Uefa Champions league against Malmo. both of them have been out for several games and Chelsea have been performing so well and also have been keeping their first place in the English Premier league. Chelsea first game without both Striker was q game against Norwich and there are several speculation about Chelsea not performing well without their strikers but the story change as they won their biggest win of the season after beating Norwich 7-0.

Mason Mount had an Hat-trick with James, Hudson-Odoi and Ben Chilwell was on the score sheet. They missed total 6 games including Southampton in the EFL Cup, Newcastle in the English Premier, Malmo in the game 4 of the UEFA Champions League, Burnley and Leicester City also in the English Premier league. In all this 6 games without them Chelsea won 5 games and 1 draw which is only against Burnley.
Not that their presence was not felt but Chelsea changed their game and never allowed that to demoralised them and Kai Havertz was used as False 9. Though Werner was in last game substitution against Leicester City but he was unused because Chelsea has already won the game and need for a striker didn't arise. Chelsea needed that game against Juventus as they have lost in their previous encounter at Turin with a 1-0 defeat.