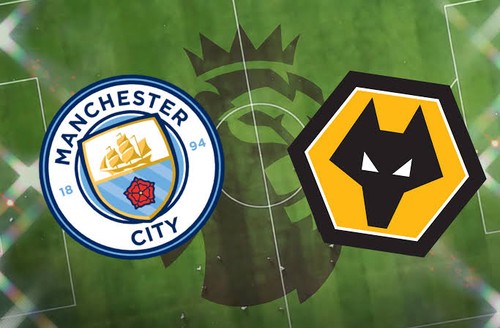 Manchester City are set to extend their hunting for the English Premier league as they are ready to battle against Wolverhampton in the round 27 of the English Premier league game at the Etihad Stadium. Manchester City are the current team in the league with an outstanding performance after been starting the season roughly but they bounce back to claim the top position ahead the second place Manchester United with 12 points. they are currently on a 20 game winning streaks across all competition while they have won 17 consecutive game in the English league.

There is no doubt that they will win this game, though Wolverhampton are a stubborn team that tend to give all big teams a tough time, but with Manchester City current form I don't think they can smell draw talk less of them defeating Manchester City. their attack has been great and Wolverhampton defence should be expecting to see a lot of dribbles and attack which they cannot resist of conceding goals.
Football in England cannot be predicted though, the match may also went south for the City because Wolverhampton are just a team that loves to defend from the first minute to the last minutes, so when their is any opportunity they are so good at scoring too. what could help the City is to Utilise all their chances before it resulted in draw or loss for them.