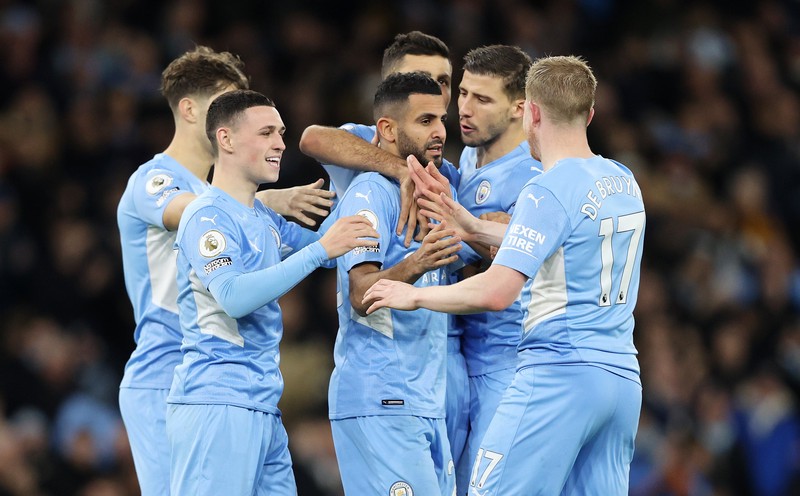 Manchester City were on fire as they mercilessly trashed Leed United 7-0 in the round 17 of the English Premier league 2021-2022 season game held at the Etihad Stadium this night. Manchester City looks unstoppable since they finally made their way to the top position and it will be hard for any team to bring them down. Leeds United were helpless and they are no match for the City and it is certain they tried their best but couldn't stop the defeat.

Manchester City keeps scoring until the 90 minutes, Foden opens the goal in the 8 minutes which gave them early chances to net more goals, reason why City score more goals is their offensive, Defender will do more than enough to stop them, but with the calibre of player Leed United had they cannot stop them. Manchester City has 6 several scorers and Kevin Debruyne scored twice to make it 7-0. Manchester City could be claiming the league again this season if Chelsea and Liverpool totally lost form, though the points are closed and we cannot decide now.
Manchester City are now clear the second position Liverpool with 4 points and the third position Chelsea with 5 points, though Chelsea and Liverpool have not played as their game tomorrow will determined their points. Meanwhile Chelsea will be back stronger with Ngolo Kante back in the team and Trevor Chalobah also. Ngolo Kante has last played for Chelsea in the encounter against Juventus in the Uefa Champions league as they won 4-0.