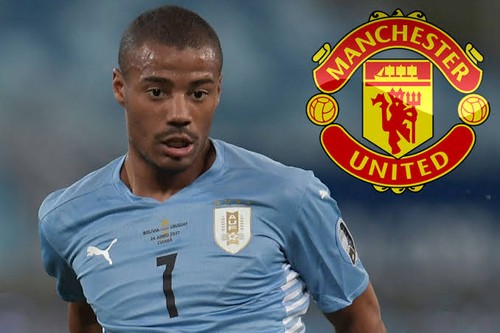 Manchester United who took second place last season and also make it to the Uefa europa league finals but they are unable to take the glory as Villarreal outshine them and win the cup on a penalty shoot-out. Many preparations has been going on to strengthen their team for a better challenge this season but the Uefa European competition and Copa America has not be making any player focus on listening to any offer right now.

Manchester United was said to be fully interested in Dortmund Jadon Sancho but The money pegged on him was very high because he has lesser time with the club and they are ready to negotiate if Manchester United are ready for a reasonable transfer fee. However, Sancho has no made any contract extension and his deal with his current club is set to end by June 2022 which will force Dortmund to pull over and accept Manchester United.
Manchester United on the other hand are said to be interested in signing a cool deal with Nicolas de la Cruz of River Plate, he is a center Midfielder and also plays for Uruguay national team making him one of the core player of the national team and his team. Manchester United purpose of signing him is to make their midfield stronger and they have proposed a €20 Million which is yet to be accepted because other clubs are also paying good interest in signing him and it might be the highest bidder that will get him.