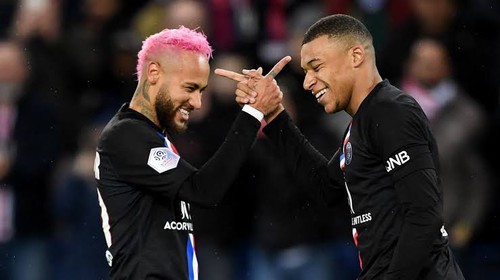 After several interest for Neymar from Barcelona, he has now made up his mind to sign a contract extension which could make him stay with the club until 2026. Paris Saint Germain are pleased with his intention as he will help the club attacking force till 2026 if he finally signed the contract. Though Barcelona still keep pushing in getting his signature since his departure to the French League for a world record of £220 Million. Since his decision has been made they are backing out on his signing.

Kylian Mbappe never stop impressing the club with his performance, the main team hoping to sign him is Real Madrid since they lost Cristiano Ronaldo to Juventus but Paris Saint Germain are not willing to sell him. Since there are several interest from Real Madrid, Manchester City, Liverpool and Juventus, Paris Saint Germain has tagged him a price worth €150 Million for any team who is interested to buy when they are ready to sell.
Mbappe keep impressing as he scored an Hat trick against Barcelona as they beat them 4-1, He has also achieved so many at his hoping age, if this performance continues his worth will keep appreciating.