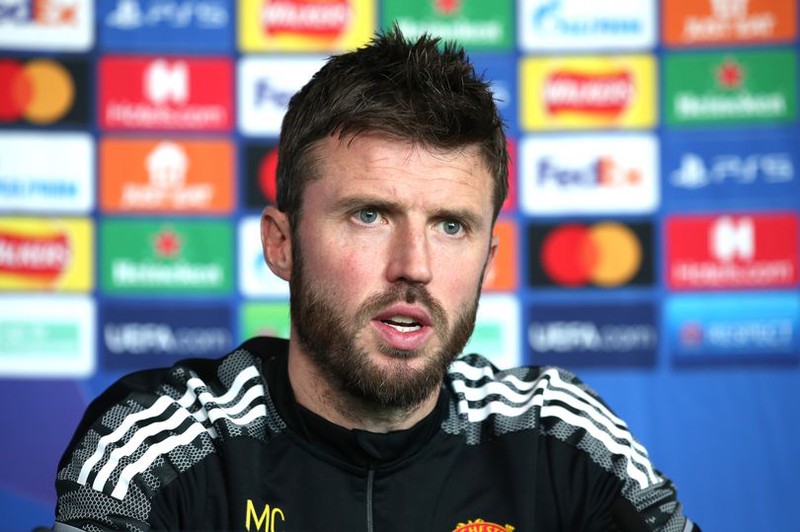 After Manchester United sacked Ole Gunnar Solskjaer, Michael Carrick took over and took his first test in the game against Villarreal as Manchester United beat them with 2-0 in the Uefa Champions league game 5. There is a lot of Changes in the Manchester United to be precise as they play well and the flow in their game was different to the one of Ole Gunnar Solskjaer. Who knows maybe they don't want to play for the former coach anymore as player has their own way of letting out a coach that they don't want anymore.

It was a total approach Carrick brought into the game and there was a lot of seriousness in the player as they played with their whole heart and mind, Ronaldo and Jadon Sancho are the goalscorer for Manchester United. Even though Villarreal had more possession than Manchester United but they couldn't utilise all the chance they had, it was was a game full of determination but Manchester United are more determined than them.
With the new Era of Michael Carrick, could it be there was a transformation for the team or the players use their whole energy for Carrick for the team to commend him for a Job well done. Manchester United are beginning to come back to shape, their last 8 encounter has only yield 5 defeats, 2 win and 1 draw. There is another much bigger test for Carrick and it is then they will know if truly he is taking Manchester United to the next level as they will be playing Chelsea at the Stamford Bridge. Chelsea are considered the best team in the Europe and also in the English Premier league currently and it will be hard for Manchester United to claim 3 points.