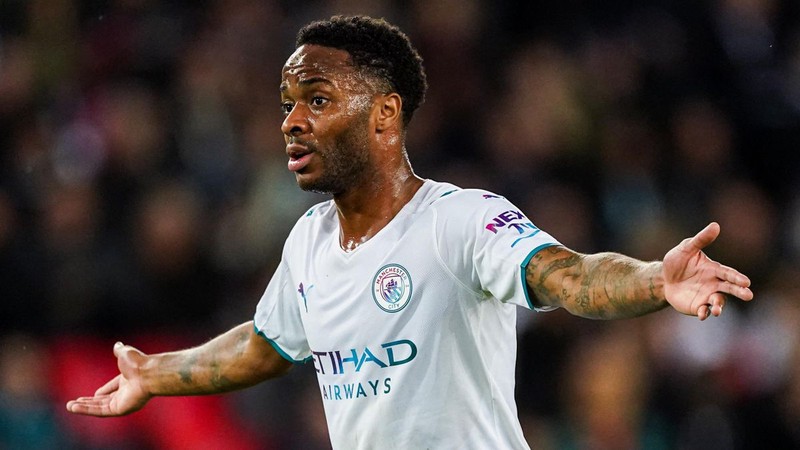 Since the beginning of this season it seems the good time for the Englishman Raheem Sterling has been coming to an end due to what has been happening to him. He was one of the big player at Manchester City for many years, but this season things went either way and he has lost his place on the team because Pep Guardiola doesn't believe in him. There has been total of seven games played in the Premier League but he has played 5 times from the bench which shows he is completely not relevant in the team.

Raheem Sterling made a successful switched to the Etihad Stadium in the summer of 2015 from Liverpool, though he played as an immature player while at the Anfield but his transfer to Manchester City really changed his pattern of play and he find it very easy to adapt to Manchester City as a whole. He has been a part of several successful that Manchester City has achieved till today as they won several trophies, playing 302 Matches, scored 115 goals with an impressive 88 Assists.
Sterling still has a contract expiration that runs till 2023 but with his current state he might be forced to leave the team which I think Manchester City will not hesitate to let him go as his service is not fully required any more. Manchester City is a team that has tons of players, the likes of Bernardo Silva are also finding it difficult to fit in and there are several rumour that Manchester City are willing to let him go due to lack of playing time. There is no certainty that any team has been moving close to Sterling in order to sign him but Barcelona are stylishly talking about signing him.
Though with the club financial issue, Barcelona should be hoping for a loan deal and an offer to purchase him. Barcelona is currently in a deep crisis and they need good player who can rescue them win Matches. Their performance in the league is still fair but they have the worst performance in the Uefa Champions league as they have suffered two defeat in a row 3-0 from Bayern Munich and also 3-0 from SL Benfica which keeps they at the Buttom table.