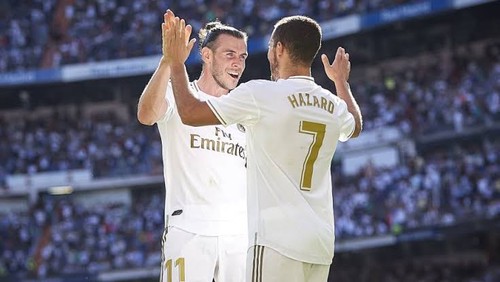 Season has come to an End and what we should be expecting is player transfer, Many teams who didn't do well should be hoping to buckle up and do much better to have a good season ahead, Those who had the best season will also be looking forward to strengthen their team across every league in Europe. As we all know Gareth Bale came to Tottenham Hotspur to spend a season long loan which really changed his game and he helped his team so far with 14 goals in 33 Appearance, though it's not certain that Tottenham Hotspur are willing to sign him but Real Madrid are hoping to tie a deal for Harry kane which could include the Welshman in the deal as the Los Blancos is set to let him go.

Real Madrid are also willing to sell Eden Hazard who has refused to make any impact in the team since moving to the spanish team in 2019 due to several injuries with a huge amount of £100 Million, many chances has been given to him but he is not playing to their expectations. Another thing that brought up the transfer is also because the was Hazard was laughing with his ex teammates as Chelsea knocked out Real Madrid in the Semi finals of the UEFA champions league. However, Eden hazard has seen no place to moved to but he Hope's on returning back to Chelsea which may not likely be possible because Chelsea are currently not talking about signing him and also Real Madrid will be selling him at loss because he has totally depreciated.
The Atletico Madrid striker Luis Suarez who was among the player that Led them to their Laliga victory has decided to extend his contract with Atletico Madrid which the team will be glad to do, Suarez left Barcelona last season with no regrets and his first season at the club was a huge success as he lift the Laliga with them.