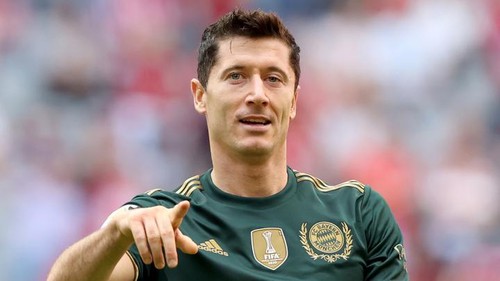 Several Rumour has been moving around Robert Lewandowski of Bayer Munich since last season that he will be moving to Real Madrid but it seems to be untrue.

Bayern Munich striker Robert Lewandowski, who won the European Golden Shoe on Tuesday. He has for several seasons established himself as one of the world's best strikers with his wild goal total for club as well as the Polish national team.
He has been rumored several times away from the German team since his contract expires in the summer of 2023. This has primarily been for the Premier League, but according to the media, he has been in contact with Real Madrid. Now he has revealed that he has been in contact with Real Madrid president, Fiorentino Pérez, which he will not explain further.
He never talked further about their conversation but all he said was that he is rely focused on his current team and nothing more attached to the rumour. He continued to be the top striker in the Bundesliga after winning several honors and also he has score seven goals so far this season and he will continue to score more.