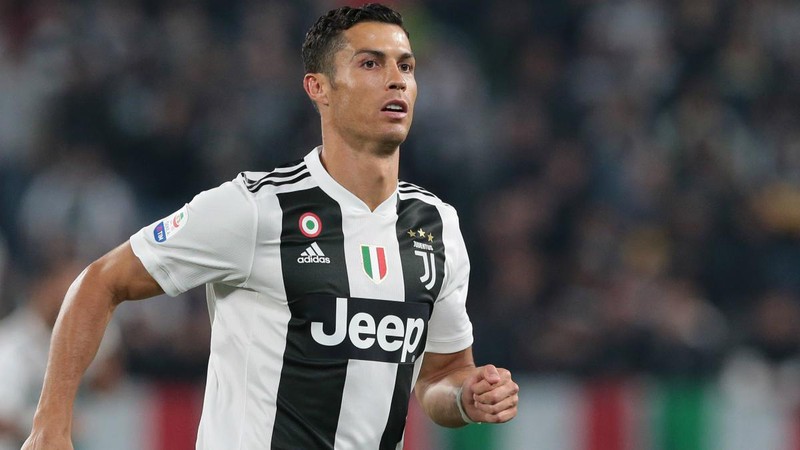 Cristiano Ronaldo, one of the world's best soccer players, had a much more bendy year than anyone in 2018.
Ronaldo scored 28 goals in 22 games for Real Madrid in 2018 and was named one of the top scorers in Real Madrid in 2018, winning the team's third consecutive victory with a crucial moment in the Champions League final.
Even in the 2018 World Cup, Ronaldo scored four goals in four games, including a hat-trick for the first time in the history of the World Cup in Spain, to lead the team to the last 16, but the team lost to Uruguay. I stopped at the threshold of the river.
It was a series of challenges that followed Ronaldo. After leaving Real Madrid for nine years starting from 2009, he announced the start of the new Ronaldo with a € 100m transfer fee to Italy's Serie A Juventus.
Ronaldo has scored 15 goals and 8 assists, leading Serie A to a 16-point lead. It is also a new stage, with goals scored by Paulo Dybala and second place in Juventus' top scorer in 2018.
Cristiano Ronaldo, who has spent such a long year, looked back on 2018 through Italian journalist football Italy. Ronaldo said, "It was the best year of my life" for 2018. It was the expression of satisfaction that he won the champions league champions three consecutive games and was recognized for a large amount of ransom of 100 million euro even in the mid-thirties.
Regarding the difference between Spain and Italian football, he said, " Spain is very tight, but here there is not much room to attack because almost every team has excellent defenders."
"I do not play to break the record, but I play to bring in the club's benefits," he said. Everyone in Juventus welcomed me. I feel really good. "I do not know when my career will end, but I want to stay longer in this team." Ronaldo expressed his satisfaction with Juventus and said his goal in Juventus is "to win the Champions League. However, you should not stick to it here. I will always try for all the trophies the team lifts. "
"It was a good decision to leave the national team for a while," said Ronaldo, who has had time to adapt to Juventus after being excluded from the national team for the 2018 World Cup. I will be back in 2019. "
Ronaldo was also impressed with the trials. About the allegations of sexual assault just before the season, Ronaldo said, "The charges of sexual assault are disgusting and painful to our families, but I have a conscience and are always calm. The truth will soon be revealed. "
Ronaldo, who finished 2018 in a new team. in 2019 it will be noticed how long his scoring career will continue.