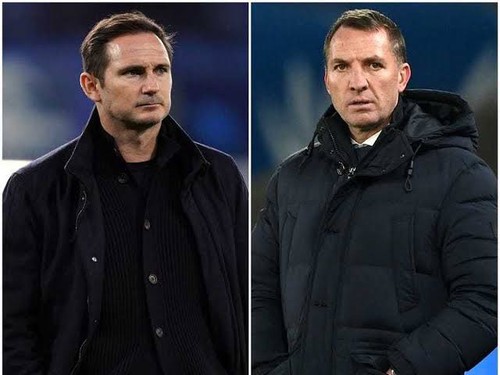 Several rumour has been attached to Frank Lampard sacking as the Chelsea boss and according to media, it is stated that Chelsea are hoping to give Brandon Rogers the chance to take over when Frank Lampard leaves. Rogers has left a good foot print on the Leicester city team by helping then to reach the top four spot on the English Premier League, Leicester City are currently on the third position which give them a good place at Challenging for the English Premier League and also a spot in the UEFA Champions League.

I dont see Chelsea sacking Frank Lampard because the Chelsea Owner has not made an official statement regarding the rumours, recently Chelsea has appointed Dutch coach Hiddink, who took charge twice at Chelsea after Roman Abramovich sacked Luiz Felipe Scolari and Jose Mourinho to be Frank Lampard assistant. Lampard is currently on fire and he needed to win more matches to make the top 4 and a qualifying for UEFA Champions League, failure to do this will result in official sack.
Chelsea will be playing the 4th round of the Emirates FA Cup today against Luton Town at the Stamford Bridge, also the round 20th of the EPL will be played against Wolverhampton on the 27th.