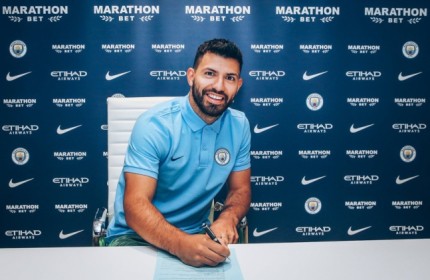 Sergio Aguero Sergio Aguero will continue to wear Manchester city jersey until 2021.
Man City announced the contract with Aguero on its official website.
Aguero, who had been under contract until 2020, signed an extension contract until 2021.
Aguero left Atletico Madrid in 2011 and moved to Man City. Aguero scored 204 goals in a total of 299 games, making him one of the most goals scored in Manchester City.
"I am happy to be with Manchester City for another year," Aguero said. I' am going to be here for 10 years, but now it's seven, and when the contract expires, it's 10 years. "This is the main reason why I renewed my contract," he said.