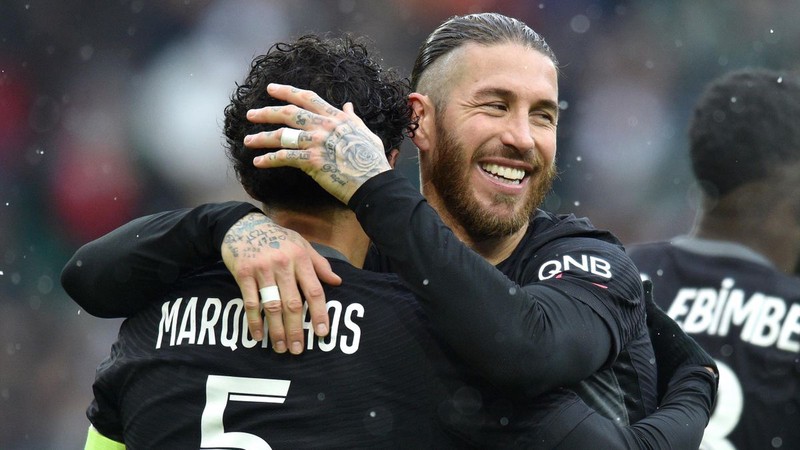 Sergio Ramos has finally made his long awaited debut against Saint-Etienne and it was a success for him playing his first official game for Paris Saint Germain. Since joining the French Club from Real Madrid on a free agent after which his contract was due and he couldn't get a renewal to continue to stay at Real Madrid which he love wholeheartedly, but he has to move on and accept Paris Saint Germain offer. His move to the French league was with an injury he sustained before leaving his former Club which has made him out for six months.

There was several speculation attached to his transfer which rumors spread that this contract will be terminated because he is taking long to debut. After his recovery he started undergoing trains with the whole team and he was scheduled to play his first game against Nantes which he didn't finally play at all, he was also scheduled to play in the Uefa Champions league against Manchester City and he wasn't in the team also and Paris Saint Germain later lost to Manchester City.
Ramos had an impressive debut and played the whole 90 minutes, he played with Marquinhos in the centre back. His presence was felt and he will make a big impact in the team and However, there is high possibilities that Mauricio Pochettino could be using 3 centre back to fit Ramos in the team.