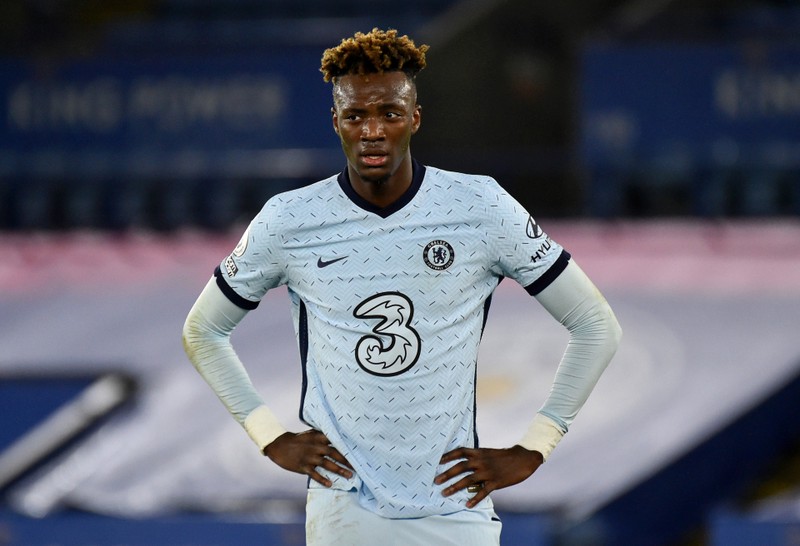 Tammy Abraham made a solid performance since promoting from the youth team when Chelsea was transfer ban under Frank Lampard, he was the Main Striker and has been consistently playing but after the ban was lifted many player was transferred in including Timo Werner who now build a more competition in the striking role. Things later got worst for Abraham after Lampard was sacked and Thomas Tuchel was appointed as the head coach. Another problem Tammy Abraham is also facing is injury problem which is also even preventing him from fighting for a place in the team.

His contract with Chelsea still runs for two yearsand there are several interest for the young striker, West Ham, Newcastle United and Aston Villa are fully sending a love call to him but the issue is the transfer fee Chelsea has placed on him for any team who is interested in signing him. According to reports, Chelsea has tagged a £40 Million on him but all the interested team are not ready to pay that amount as they are looking for a lower fee due to the current financial crisis to football teams caused by Covid.
Abraham was really aiming to have a good playing time in order to keep a place in the National team and also to participate in the Euro 2020 tournament scheduled for June last year that was postponed due to Corona virus. for him to be selected among the team going for the competition he need to be actively playing for his team. This has caused several transfer news around him but if he us not been given a chance he may be forced to move to another team to have a chance.