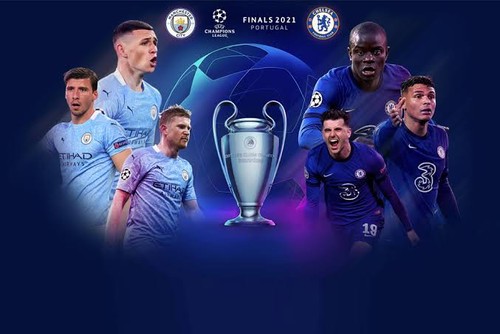 The is the biggest game of the season as Chelsea is aiming to claim their second UEFA Champion league against Manchester City who has been longing to lift their first ever Uefa Champion league. Seems to be a difficult game for both side, this makes it the fourth time Chelsea will be playing against Manchester City anf they have recorded 2 win, one in the English Premier league and one in the FA Cup semi finals while Manchester City won once. Manchester City seems to be the favourite in this game because of their recent performance and they are also the Champion of the English Premier league.

There has been Many prediction that Manchester City will beat Chelsea from different angke both bettors and some other rival of the league that doesn't want Chelsea to lift the throphy. However Chelsea has been a strong team in this competition and so far they never record any loss throught as they reach the final. We have seen How strong Chelsea has been in their previous Champions league final against Manchester United anf Bayern Munich. The most impressive of their winner was against Bayern where all hope was lost and Didier Drogba brought the team back on track and it went so well in 2012.
Experience is highly needed in Champion league but I believed it won't be easy for both side and all I know it was Chelsea will make the fans proud and they will bring the Thropy to Stamford Bridge.