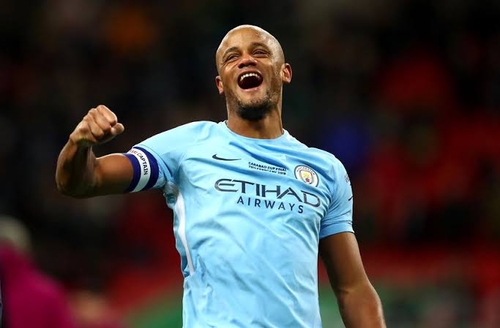 Manchester City captain Vincent Kompany spoke about Manchester derby
According to media, Kompany said, "I love Manchester Derby because of my competitive spirit and fun jokes against my opponent. "When we face United, our passion for victory is greater."
"If you're not a Manchester fan, you might not know much about this feeling of rivalry," he said. We have been fans of two teams in Manchester for a long time and just love the team I support."
But at the end, Kompany provoked Man U.
The Companion is the current progressive Legend that has been active in Manchester City for 10 years. After leaving Hamburg for Manchester City in 2008, he has won three Premier League titles, one FA Cup title, and three League Cup titles.
"It's been 10 years since he wore his Manchester City uniform," said the team's website on Monday. "Kompany is the team's captain and one of the best defenders in the league. "I want to thank Kompany who has shared history with Man City."