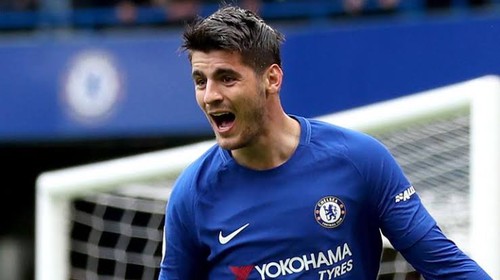 West Ham United is aiming for Chelsea's Alvaro Morata.
"West Ham, who is spending the beginning of the bad season, wants to be included this winter.
Spain's coach Peregrini saysI want Morata. We even want it as a loan.
Morata's crisis has continued since last season. Last season, Morata left Real Madrid to sign for Chelsea And he seemed to live up to expectations with six goals in six games at the beginning of the season.
However, due to his back injury, his playing time and scoring ability dropped significantly, and since then, he has added only five more goals, leading to disappointment.
And even though he was given a second chance after the start of the Mauricio Sarri system, Morata's crisis is not over.
He played in four league games this season, but only scored one goal. Also, Olivier Giroud boredom is showing impressive performances, posing a huge threat to Morata's position.
West Ham was interested in him. West Ham is recording one win and four losses this season. He is in the midst of a five-run scoring drought, and is keen on signing Morata on loan to overcome the situation.