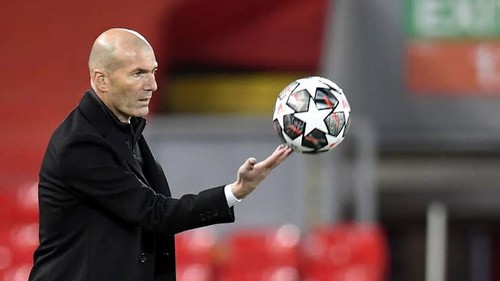 There is a possibility that Real Madrid could go throphyless this season as Atletico Madrid are currently the League leader, though it's not certain for the Real Madrid rival but it will be decided in their last game of the season as the point gap is so small and any loss between the two team could decide if they will win or not. Also Zinedine zidane could be leaving the los Blancos this summer and Real Madrid are in talk with Raul or Massimiliano Allegri to fill his place.

If Zinedine Zidane leaves Real Madrid, it means their hopes of bringing Paris Saint-Germain striker Kylian Mbappé to the club may likely fail because Mbappe want to join because of the French manager. Though Mbappe may still join even though Zidane leave the team because he hasn't sign any contract extension with Paris Saint Germain and his contract with the French league team is set to expire in the summer of 2022 and if he fails to sign he will become a free agent which Paris Saint Germain would want to risk but to let him go if he chose to leave.
The Fans are totally not happy with Zinedine Zidane because of current position and Real Madrid situation.