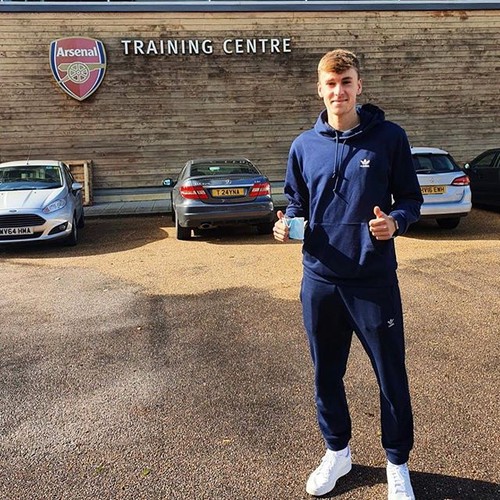 The mere 18-year-old striker Nikolaj Moller switched from Malmö FF on the last transfer day with life in North London at the big club Arsenal. The young Swede has started strongly on the club's U23 team, so strong that he is now mentioned in several places as the new Zlatan with direct reference to the superstar Zlatan Ibrahimovic.
The change probably did not catch many people's eyes when "The Gunners" almost simultaneously presented Thomas Partey from Atletico Madrid. The Swede, unlike Partey, was bought into the club's U23 team, and here he already made his mark in his debut. He spent just six minutes on the pitch before scoring against Manchester City.
The coach of Arsenal's U23 team Steve Bould is already very impressed by his Swedish striker, and several clubs are deeply saddened that they missed the chance to buy him.
After a tournament in Italy, Bologna persuaded the strong Swede to try their luck with them for a year. That year in the Italian youth squad gave him the nickname the new Ibra, as Zlatan Ibrahimovic. However, the luck was not great in Italy, and Moller returned home to Malmö's U19 team.
Now the "new Zlatan" is trying again in the big foreign country, and he has already made a name for himself. Whether he can live up to the legend Zlatan, time will tell.