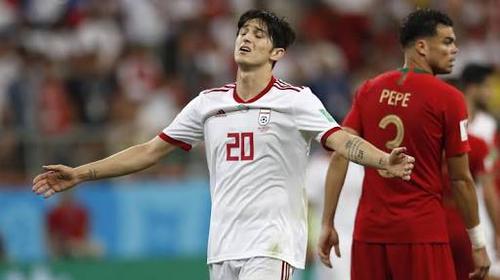 Azmoun has stated that he is retiring because his mother has taken ill over insults he received after Iran's exit from the World Cup

Azmoun who's also known by the iranian fans as the 'Iranian Messi' has had a prolific time in front of goal scoring 23 goals in 33 games for his country before the Wold cup.

however, unable to find the net in the World Cup and his country was eliminated.The fallout of Iran's exit was that he along with his teammates were roundly abused by fans and some of that abuse has been unsavory.

According to Azmoun, the abuse has made his mother ill.
"My mother had overcome a serious illness and I was happy," said Azmoun, who plays his club football in Russia for Rubin Kazan.
"Unfortunately because of the unkindness of some people, and the insults that me and my team-mates in no way deserved, her illness has become severe.
"This has put me in a difficult position where I must pick one or the other – and as a result I pick my mother."
The striker made debut for Iran at the age of 19 becoming one of the youngest to do so.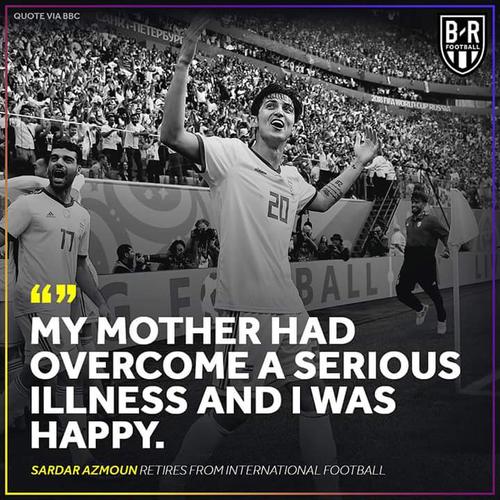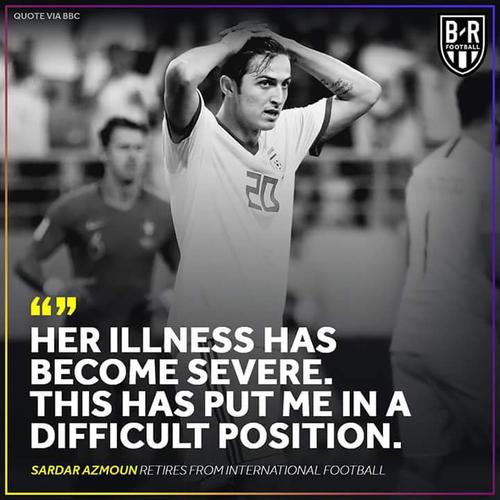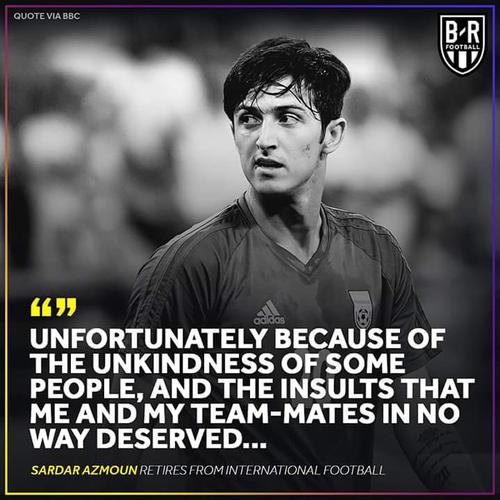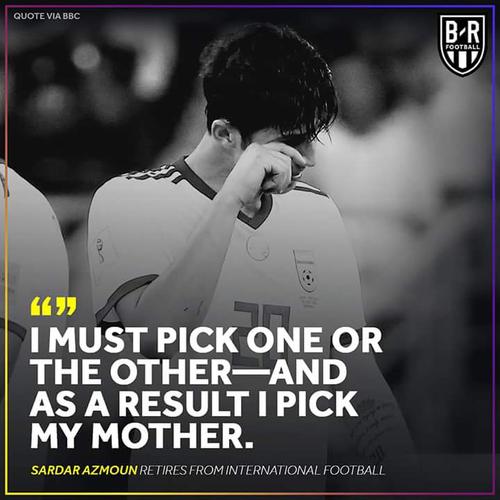 Images source: bbc.co.uk