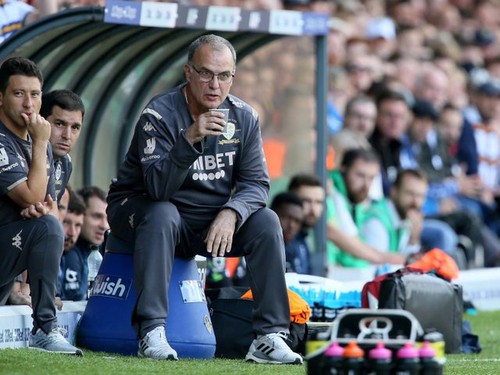 Leeds have officially been promoted to the Premier League tonight, as Huddersfield defeated West Bromwich 2-1. With the defeat to West Bromwich, that seems to have cemented a place for "The Peacocks" in the elite division, Premier League. The man behind their successful season is their Argentine manager, Marcelo Bielsa, and if you ask one of the team's driving forces, Kalvin Phillips, he could not think of a better coach.
The coach and the rest of the staff have a big share in this. He is the best coach in the world. There is no coach I would rather have than Marcelo Bielsa right now, says Kalvin Phillips to the media BBC.
Leeds used to be a huge club, but after moving out in 2004, they have had a period of 16 years outside the top English tier. This has meant that they have tried a lot of managers without any success to abale for, but two years ago the Argentine manager came up with a clear concept, and now it is bearing fruit.
When the coach came here, I never thought we would be in this position two years later, Kalvin Phillips, when he was asked about the gaffer, Bielsa.
Throughout his managerial career, Marcelo Bielsa has been to several prominent European clubs such as Athletic Bilbao, Marseille, Lazio and the Argentine national team, and since 2018 he has been manager of Leeds.
Leeds are still two games till the season draws to a close, but with the defeat to West Bromwich, they can go out and play freely, as the promotion to the Premier League is secured.