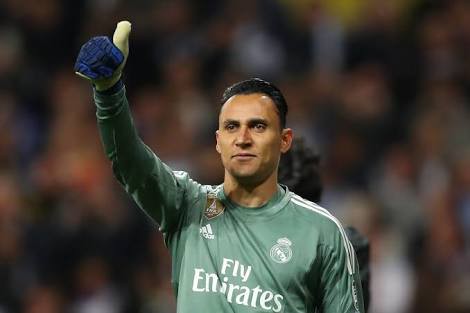 The ' fax machine saga ' left him devastated. It was the worst night of his life. As evident, it's not easy for a player to come back and perform for a club which was all but ready to ship you out. And it's the hardest for goalkeepers. People focus on his one mistake rather than the five heroic saves he made. It's more cruel when you are playing in Santiago Bernabéu.
But instead of breaking down, Keylor Navas surprisingly kept his composure. He tried his hardest to cover the mistakes at the back, even when Real Madrid were performing poorly under Rafa Benitez. It seems he was ready to give his life even when there was discomfort regarding him being the #1 for Real Madrid C.F.. I guess, Keylor has a habit of stepping up and giving his 200% whenever there's room for doubt.
And now, when the team buys the best goalkeeper of the World Cup, Keylor is still firing on all cylinders. His confidence seems to be at it's peak and there should be no doubt that he is giving someone like Thibaut Courtois a tough competition. Surely, Courtois is Real Madrid future #1 but he will have to wait and fight for his place. After all, it's not easy becoming the first choice when it comes to Real Madrid.
About Keylor, I can only thank him for his services and being in Real Madrid tough times, bearing the criticism and burden at the back. It's never easy being selfless and giving all that you have constantly for your team. Surely he's a symbol of hope and a constant reminder that it gets better.