Alright, It's happening soon, and THAT, in just 3 days, on January 17th, 2021, the SCORUM LEAGUE 2.0 Kicks starts, with 18 games to be played between the clubs and its scheduled to kick off at 21:00PM,(Thursdays And Sundays). The managers will be looking to get their hands on the trophy before the league ends. The SCORUM LEAGUE 2.0 league will only last for 2/1 months, ending on 18th of March 2021.
It's never too late to be part of the experience if you'd think you have what it takes to be a gaffer, and take your to glories by winning some huge prizes in form of $SCR token.
For those that still doesn't know how it all works, In the Announcement post you will find everything concerning the rules and other basic information you need to know about Soccer Manager Simulations.
WHY YOU SHOULDN'T MISS THE SCORUM LEAGUE 2.0
Simple, it's gonn' be full of excitement and their are lots of amazing prizes(SCR) to be won. Therefore, if I were you, I wouldn't wanna miss the chance to jump on this. And so far, 7 Scorum members have registered, but I hope we are gonn' be getting many more participants to join! The larger the field of competitors, the more exciting the game would be, and prizes to be won.
NEW MANAGERS ARE MAKING THEIR MOVE ALREADY👌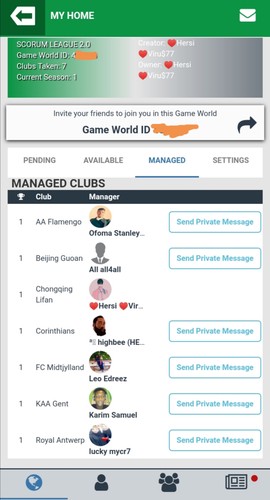 Even before the league kicks off, there have been some major signings from the clubs to get their teams fully prepared for the upcoming SCORUM LEAGUE 2.0. The noteable one is that of @mycr7 who seems to be bringing back the old Ro-bbery partnership, that helped the German Bundesliga giants, Bayern Munich to a back to back league tittles back in 2013. Let's hope they give @mycr7 the same moxie.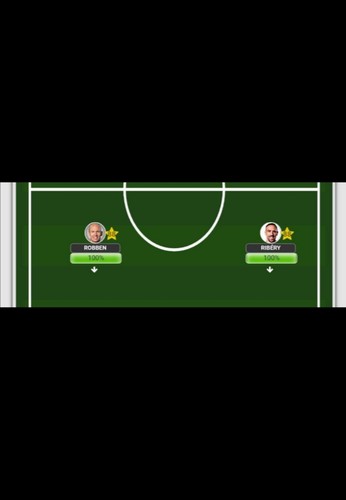 PRIZE POOL🤑🤑
The Winner of the SCORUM LEAGUE 2.0 will earn 1000SCR

The second place gets 500SCR

Top Scorer - 500SCR

MVP - 500SCR

Predict a selected match day correct score and win 50SCR
THE OPENING FIXTURES 💪
AA Flamengo (managed) v Royal Antwerp (managed)
FC Midtjylland (managed) v Argentinos Juniors (Unmanaged)
AC Horsens (Unmanaged) v Corinthians (managed)
Beijing Gouan (managed) v KAA Gent (Unmanaged)
Chongqing Lifan (managed) v Arsenal de Serandi (Unmanaged)
Note: you can still apply for the unmanaged clubs before the league commence as we are waiting for new managers to fill up the Gameworld.
So what are you waiting for? Register and Jump on the gaffers train to prove to all that you have what it takes to be the next Sir Alex Ferguson, or Jupp Heynckes 😀