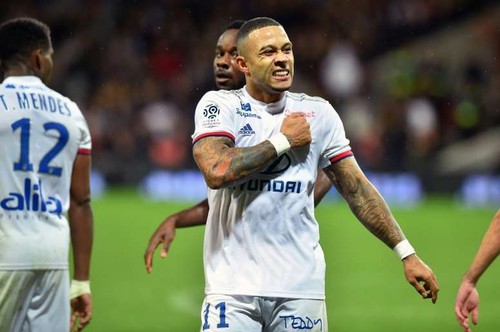 Memphis Depay is being chased by Arsenal, and he is allegedly even turned on by the idea of ​​coming back and showing that he can commit himself in the Premier League. The current Lyon star spent 18 months at Manchester United, where he did not live up to expectations.
Depay had once had a failed spell back at Old Trafford, but after having moved to the French side, Olympique Lyon he has since rediscovered his talent, where he is considered a huge part of the team in recent seasons. Something that Arsenal have opened their eyes to.
One of the reasons Depay also want to leave Lyon is that they did not manage to qualify for European football next season. However, the two clubs do not agree on the price, as Arsenal believe the striker should cost less than what Lyon demand after an injury-plagued season.
However, Memphis Depay is also rumored to be linked with German side Borussia Dortmund, who see him as the ideal replacement for Jadon Sancho should he decide to move to Manchester United.
Maybe it will be to Arsenal's advantage that Depay flopped the last time he was in England. In any case, he seems keen to revenge his last appearance in the English league.