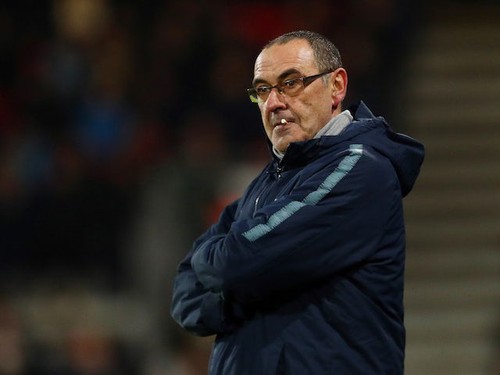 Juventus were under pressure ahead of the return match in the Champions League round of 16, where they faced Lyon. In the first match, the Italian champions had lost 0-1, and therefore they were pressured to score and win in tonight's showdown. As a die hard hard Old Lady fan, i knew we aren't going past this Lyon side because of the tactless gaffer that's in charge. I mean, he had so many quality players at his disposal but he just don't know how to analyse 'em well. So damn tactless!!
Tonights game was a battle with intensity and toughness in the duels, and already after 12 minutes a surprising development took place in the showdown. This is where the guests from Lyon came in front. Bentancur committed a foul I'm sure wasn't, but the German referee points to spot kick instead, after a VAR check. Depay trooped up and, ice-cold, he made a panenka, which went into goal after Szczesny had thrown himself to the side.
Thus, the fGOAT Cristiano Ronaldo and the rest of the Juventus team were pressured to score three times if they were to advance to the quarter-finals. It started well when the first goal came shortly before the break when the referee again pointed to the spot. This time in favor of Juventus. Here, fGOAT Cristiano Ronaldo scored as confidently as Depay earlier in the match.
Ronaldo wanted to be in the quarterfinals, and he showed that after an hour of play. A few yards outside the box, he had the ball at his feet after a few moves. And what do you do then? Like Ronaldo, you hammer the ball up the crossbar with your left leg, and thus the score was 2-1 to the hosts.
Ronaldo chased the hat trick, and inside extra time he got the chance to get it. A free kick just outside the box, which the Portuguese of course had to take care of. The ball was hammered into the wall, and thus the hat trick remained a dream for Ronaldo.
No further goals came, and thus Juventus only won the match 2-1. It was not enough for further advancement as Lyon move on to the rule of away goals.
The question is whether Juventus coach Sarri can stick to this Champions League exit. The Italian has long been a pressured gentleman at Juventus because the game has been too volatile and the results as well. Despite winning the Italian championship, it was with the lowest number of points since the 10/11 season.
In the quarter-finals, Lyon will face Manchester City, who beat Real Madrid in their quarter-final. The rest of the Champions League tournament will be played on neutral courts in Portugal, where the quarter-finals, semi-finals and final will be decided by a knockout rule.