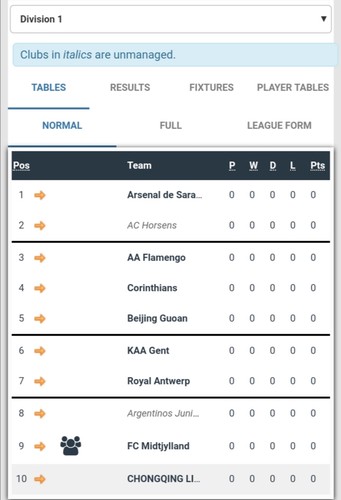 Alright, the SCORUM LEAGUE 2.0 season is starting today, and I'm really happy with the huge turnout, as we currently sit at 8/20 manager's in the league with just few club's available for manage and we have 12 club's still available to apply for, if any managers(Scorum members) are interested in getting in before the league fills up, HURRY!!! If you are a registered member of SM, just send in your Buy-in fees, and search on the gameworld ID number. But if you are new to soccermanager, you need to signup for a SM account and register with your details.
Read Announcement post here
These are club's already managed and the names of the managers👇
Turn 1 Fixtures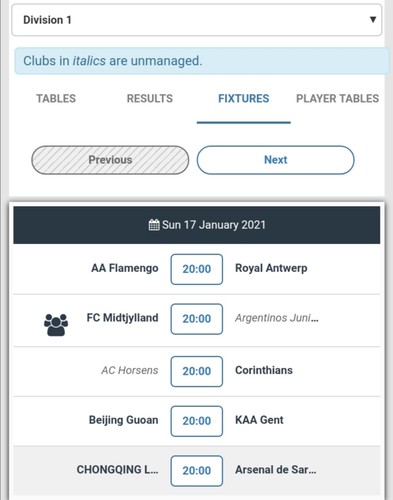 Match Day 1 50SCR Prize
Here is a chance to win potential $50SCR😀 if you predict the "Correct Score" of the outcome between @stanleyasokingz AA FLAMENGO, and ROYAL ANTWERP, @mycr7's Ro-bbery partnership team. However, if two or more people get the "Correct Score" correctly, the prize will be split evenly between the number of people.
Don't Forget;
It's never too late to be part of the fun if you'd think you have what it takes to be a gaffer, and take your club to glories by winning some huge prizes in form of $SCR tokens.