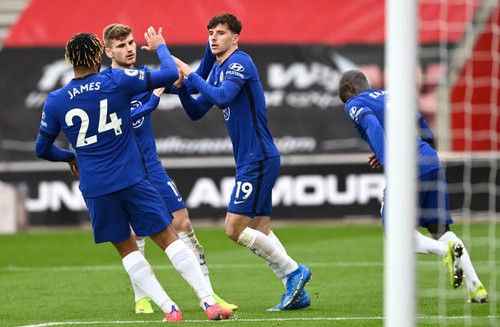 Chelsea have really been doing great under Thomas Tuchel but time will tell as they haven't come across any of the top teams in the league yet. Thomas Tuchel changed the system for Chelsea his tactics was a lot different from Frank Lampard's.
You have to agree with me that Chelsea won't make top four this season, here are my reasons.
There's a lot of competition in the premier league this season and looking at the way things have been going, Chelsea haven't really proved to be worthy of this competition. Liverpool are still struggling for wins, but eventually they'll get back. Tottenham Hotspur are struggling for points, even Manchester United could drop more points in coming matches. I think at this point the only top four contestants are Manchester City, Leicester City, Everton and Manchester United. Yes! Everton, they improved tremendously this season and they have hopes of top four.
Their style of Play: Chelsea play a possession football like that of Pep Guardiola but unlike Guardiola's style Chelsea fails to create more chances despite having lots of ball possessions. This has really affected them in so many ways, Chelsea don't have that player who will capitalize from any chances created. In order to contend for top four you have to score more goals especially against bigger teams.
Another thing that could make Chelsea not to be in top four this season is like of player's eagerness and agility. Yes Chelsea has more of ball possessions but about 70% of these passes are made between defenders and midfielders rather than midfielders and attackers. In other words, Chelsea does a lot of back pass which slows their progress on goal and gives their opponent a chance to counter when they are dispossessed.