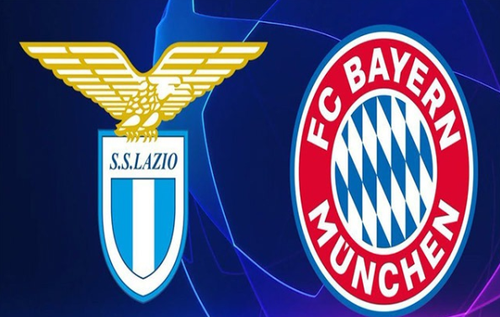 Lazio
Lazio is coming to this first leg of the knockout phase after they successfully won over Sampdoria at home with a narrow 1:0 result.
The Romans opened the match with more confidence, taking advantage of the pretty much passive appearance by the visiting side in the first forty-five minutes. The hosts took the lead in the 24th over Alberto, and even though the rest of the clash went by without any more goals scored, Lazio can be satisfied with their appearance, especially during the first part of the encounter when they looked quite dominant.
They are at 5th place in Serie A, having the same amount of points as the Champions League-placed team from Bergamo.
Lazio team news
Midfielder Pereira (14/1) is doubtful, with injured being goalkeeper Strakosha (6/0), and central defenders Radu (18/0) and Felipe (10/0).
Bayern Munich
The Bavarians, on the other hand, made a setback last time out on the road to Eintracht, as they suffered a surprising defeat with a 2:1 result.
The hosts started the clash furiously, taking the double lead after the first thirty-one minutes of play, and even though the guests approached with more aggression in the second and reduced in the 53rd over Lewandowski, their numerous attacks lacked more sharpness at the finishing for a comeback in this one.
Bayern currently has two consecutive matches without a positive result, still holding the leading spot on the table, but now, having only two points more than their closest Leipzig.
Bayern Munich team news
The guests will miss offensive Muller (20/10) and right-back Pavard (22/1) who were tested positive. Also injured are defensive midfilelder Corentin Tolisso (14/1), and offensive midfielders Costa (11/1) and Gnabry (18/5).
Shaken but very dangerous
No doubt that Lazio will try to exploit the recent setbacks of Bayern, as they know they don't have a chance with the passive approach and negative result in the first one. Bayern is also definitely not coming to defend, neither it's their style, so goals do look like a reasonable and tempting choice.