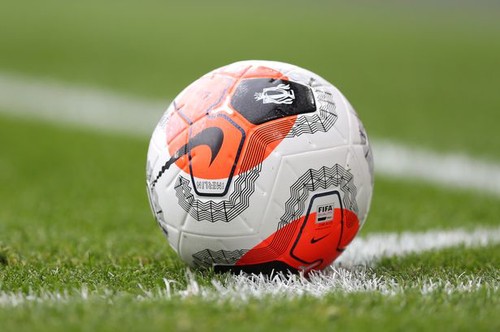 This is definitely an article aimed at keeping us up to date with some huge games whose outcomes we might have missed. I will be sticking to just 4 of these games so as to make my article as short as possible for my esteemed readers.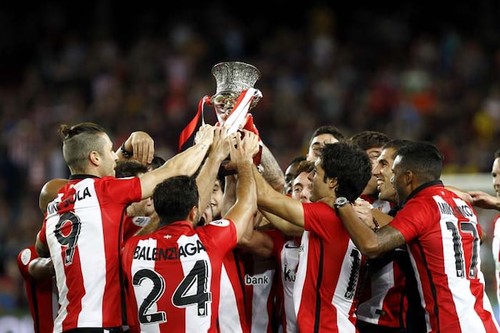 SPAIN SUPER CUP: Barcelona 2:3 Athletic Bilbao.
Athletic Bilbao made a huge cameo in the Spanish Super Cup competition as they not only defeated Real Madrid to get to the competition's final, but they also saw off Barcelona in an intriguing final to claim the competition's trophy.
Although Bilbao were outplayed by Madrid in the semifinal and only got a deserved victory thanks to their resilient spirit, they were a different team entirely against a lackluster Barcelona side as they matched the latter almost toe for toe is all stats.
It was not surprising to see the Catalan giant take the lead in the 4pth minute thanks to Antoine Greizmann's quick reaction to a Lionel Messi's blocked shot, however, Bilbao replied 2 minutes later with Oscar de Marcos doing great justice to Inaki Williams' awesome chip, ensuring no goal seperated both sides as they went for the half time break
Both teams came out strong for the second half with Griezmann seeing his shot well taking care of by Simon before Bilbao also saw Raul Garcia's 57th minute goal ruled out for offside.
The Blaugrana were once again able to break Bilbao's backline in the 77th minute with Griezmann on the scoresheet yet again after netting from a Jordi Alba's cross, however, it was Bilbao who never gave up as 83rd minute substitute, Aseir Villalibre, got them back on level in the 90th minute from an Iker Muniani cross, ensuring the game proceeded into extra time.
After coming from behind on 2 occasions, Bilbao finally took the lead 4 minutes into extra time as Inaki Williams got himself on the scoresheet with Iker Muniani providing his 2nd assist of the game, and from here on, things could only get better for Bilbao and worse for Barcelona as the match ended 3-2 in favour of Athletic Bilbao with Lionel Messi getting a straight red card for violent conduct having elbowed Aseir Villalibre in the 120th minute.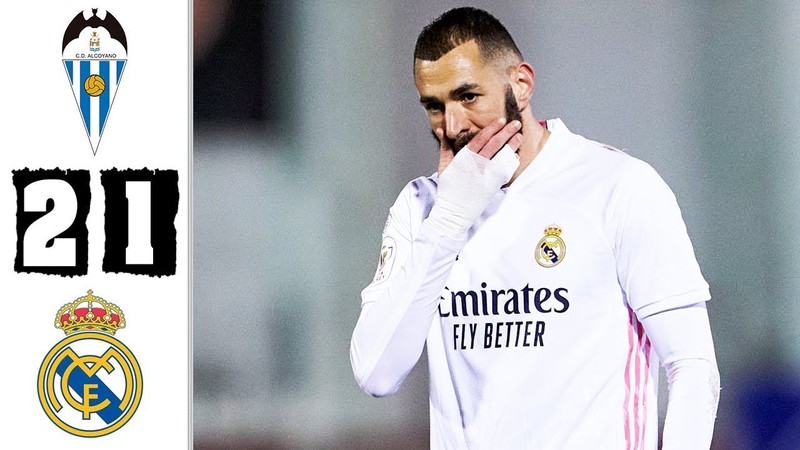 SPANISH COPA DEl REY: Alcoyano 2:1 Real Madrid.
I can bet many did not see this coming. Who could have thought Zizou's Madrid would be knocked out in the early stages of the Copa del rey competition by 10 men Alcoyano team from the Segunda division! However, this is football, and anything is bound to happen.
As expected, it was Real Madrid who took the lead as Militao scored from a Marcelo cross in the 45th minute, ending the first half with the scoreline in their favour.
Zidane's men pushed more in the second half in order to get more goals, but it was the resilient Alcoyano, against the run of play, who got themselves on level with their first shot on target of the game thanks to Solbes.
The game pushed into extra time as none of the 2 sides was able to kill off the game before the end of normal time, however, it was Alcoyano who completed the comeback in the 115th minute from a Juana goal, just 6 minutes after they(Alcoyano) had one of their players, Lopez sent off.
Alcoyano managed to keep the scoreline that way, scoring 2 goals from their 2 shots on target, and sentencing Real Madrid to a shocking defeat and exit from the Spanish Copa del rey.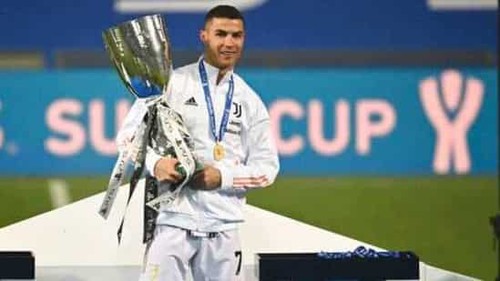 ITALIAN SUPER CUP: Juventus 2:0 Napoli.
Whilst Real Madrid were schooled by Segunda division team, Alcoyano, it was 2 of their ex players who now play for Juventus that sealed the win for the Old ladies as last season's Italian league leaders, Juventus, saw off Coppa Italia winners, Napoli in the Italian Super Cup.
The game between AC Milan legends was a hugely contested one as both Andrea Pirlo's Juve and Gennaro Gattuso's Napoli were only able to settle for a goalless first half. However, it was the usual suspect, Christiano Ronaldo, who gave Juventus the lead in the 64th minute after he reacted to a poor Tiemoue Bakayoko's clearance from a Leonardo Bonucci's header.
The game continued in its keenly contested manner until Lorenzo Insigne got the opportunity to get Napoli back on level from the penalty spot after Dries Mertens was fouled by Weston McKennie, but he(Insigne) failed from the spot as his shot went wide.
Insigne and Napoli were made to oay for the missed penalty later on as 80th minute substitute, Alvaro Morata, netted a sublime through ball from Juan Cuadrado in the 90+5th minute, ensuring Juventus claim the Italian Super Cup trophy.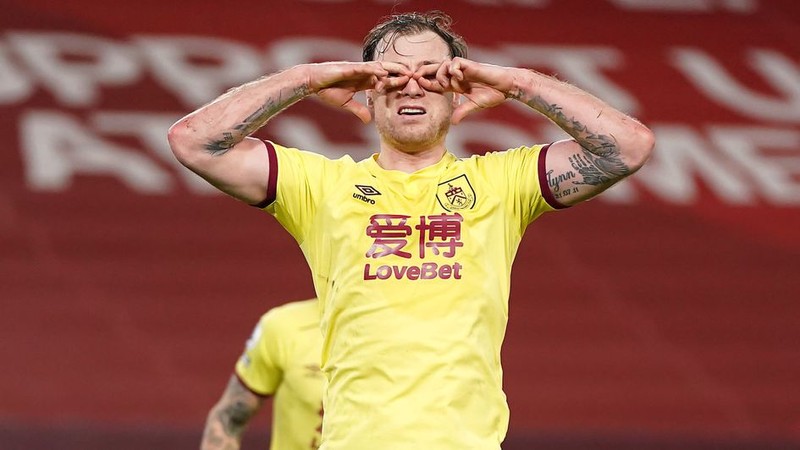 ENGLISH PREMIER LEAGUE: Liverpool 0:1 Burnley.
Liverpool finally saw their run of EPL unbeaten games at Anfield put to an end by a team most of us would have never thought of as they, Liverpool, failed to score in their 4th consecutive EPL game. Liverpool's dismal run of games recently showed huge signs that this record might not stand for long, as they were barely able to keep this record intact in the ending moments of their game against Manchester United.
As usual, Liverpool were the stronger team throughout the game, dominating every stat available, however, they couldn't find a way past the resilient Burnley backline, and things could only get worse for the reds when they conceded an 83rd penalty after Alisson Becker tripped Ashley Barnes, of which, the later did great justice to.
Burnley were able to hold on to this precious 1 nill, ensuring Liverpool's Anfield record came crumbling.
Others games include the goalless draw between Liverpool and Manchester United in the English NorthWest Derby, and Lazio's 3 nil victory over Roma in the Italian derby della Capitale.
Feel free to drop your opinions and comments, they will be greatly appreciated.
From me to my esteemed readers on my Special day.
Much Love from your Football Analyst and Writer, IbkDaGreat.