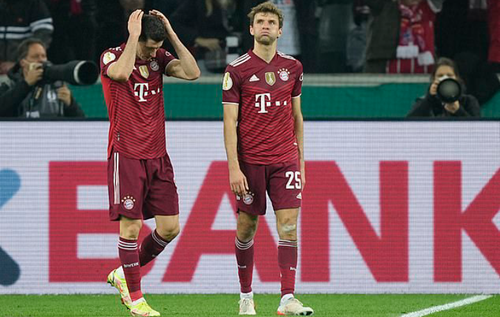 German side Borussia Monchengladbach were sensational as they defeated the league Champions by 5 goals to nothing.
A hat-trick of goals from the Monchengladbach team in the opening 21 minutes, set the underdogs up for a five-goal thriller. The defeat saw Bayern being dumped out of the German cup competition, and was tagged their worst defeat in 45years.
Highlights on the game
Monchengladbach had the ideal start of their lives within the opening 21 minutes of the game. At the opening exchanges, there were 2 goals scored by Ramy Bensebiani and another from Kouadio Kone were all that the Gladbach team needed to get a foothold on the game.
As could be the case, some teams get in front of a side like Bayern Munich with as good as three goals, yet we see the Bavarian side come back to equalize. That was not the be the case in their game against Monchengladbach.
Moving on, Embolo too was in fine form, during the second period of the game. As he added two goals to the scoreline making it 5 goals to nil.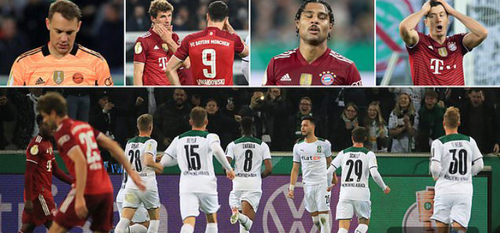 What the defeats meant for Bayern Munich
The defeat saw the Bavarian side exit the German cup in such an embarrassing fashion.
More to that, it became the highest defeat suffered by the Bayern side for over 45 years. In other words, the last time Bayern was defeated by 5goals to nothing was in the 20th century.
Summary
Without a doubt, it was crystal clear that the Bavarians were given a taste of their own medicine against the Monchengladbach side.
As more often than not, we see such score lines on the other side of opponents played by Bayern Munich.