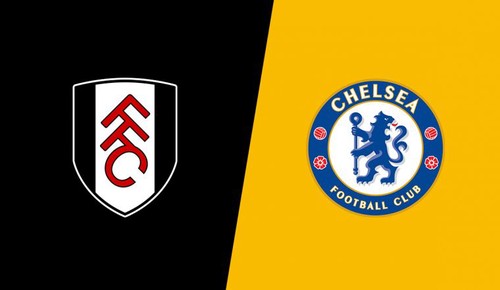 After almost 2 weeks of break so as to give room for other English competitions such as the EFL Cup Semi final and FA Cup, and even previously postponed EPL games, to be played, the EPL resumes fully for Matchday 18 with 5 games going down today: Wolverhampton Wanderers vs West Bromwish Albion, Leeds United vs Brighton and Hove Albion, WestHam United vs Burnley, Fulham vs Chelsea, and Leicester City vs Southampton.
However, I will prefer to dwell more on the game involving Fulham and Chelsea as I believe this game, alongside Leicester City vs Southampton, will probably be the major of focus most EPL football lovers today.
FULHAM VS CHELSEA: London Derby
Just few days after holding their own in an away 1 all draw against Tottenham Hotspur, 18th placed Fulham will host a lackluster Chelsea side today at the Craven Cottage. Yes, that makes it 2 London derbies within a space of 3 days for the Lilywhites, and 3 London derbies in a space of 3 days as well if we are to include Wednesday's game involving Arsenal and Crystal Palace. .
However, it is Frank Lampard who will be looking forward to easing off the massive pressure on him at the moment as his Chelsea side have only won 2 of their last 8 games, and with all sentiments places aside, I believe this game could either end in a draw, or a win in favour of the Blues. Definitely, I have my stats for these perceived outcomes:
1) Recent Performance:
I will like to start with why I think a draw could be the outcome of this game.
Altgough, Fulham are in 18th position, 9 places behind Chelsea, with a whooping 14 points seperating both sides, their, Fulham, recent run of 6 games without suffering a defeat compared to Chelsea's 3 losses in as many games shows that they could as well hold their own against the London Blues.
Yes, you might want to put forth the argument that Chelsea losses were against strong teams such as Wolves, Arsenal, and Manchester City, well, the Liliwhites were also not spared either as they played against the likes of Liverpool, Southampton, and Tottenham, but they still managed a draw against these sides.
The only argument that could be accepted is that Chelsea were battling with injury and Coronavirus worries during these periods leading to the absence of game changing players like Hakim Ziyech, Callum Hudson Odoi, Reece James, Ben Chiwell, and Kai Havertz at one point in tjme or the other. And this will lead to the reasons why I think Chelsea could get a win.
2) Improved Squad Depth:
With the return of Hakim Ziyech and Callum Hudson Odoi, Chelsea attacking potency might have just returned to its peak, and we saw how unstopable they could be at breaching defences when they ran riot on Moracambe and breached a well disciplined Manchester City defence.
The return of Reece James to the fold is also a huge plus to the team, making the team very strong now, I bet we stjll have fresh memories of how menacing a complete Chelsea team could be when they amassed a whooping 17 open play matches unbeaten run in all competitions earlier this season. Stopping this Chelsea team will definitely be a huge task for Scott Parkers men.
3) Head To Head:
Another Stat that points in favour of Chelsea coming out victorious in this contest is their impressive dominance over the Lillywhites in their previous 8 meetings.
Chelsea have amassed a whooping 5 wins and 3 draws over Fulham in those 8 meetings scoring 14 goals and conceding just 4. Furthermore, all 5 victories the Blues had are all as decent as their last 5 meetings against Fulham, this will definitely be a huge morale boaster for Frank Lampard and Chelsea.
4) Overall Premier League Performance:
This stat might not be as potent as the previous 2 in tipping Chelsea to come out victorious at the end of today's game, but it would definitely give a huge psychological boost to Chelsea seeing that they have an opportunity to bounce back to winning ways in the EPL with a team that does not have an amazing all round season being the culprit. A good opportunity to bounce back to winning ways in the EPL I must say.
But this point could also boomerang if Fulham know how much avoiding a defeat today could help them leave the relegation zone knowing fully well that they, Fulham, have olayed 2 games lesser than 17 placed Brighton and Hove Albion.
In all, it is a London derby, and as we have seen in derby games between Tottenham Vs Fulham and Arsenal vs Crystal Palace this week, we might as well get another London derby draw.
Feel free to drop your opinions and comments, they will be greatly appreciated.
Much Love from your amiable Football Analyst and Writer, IbkDaGreat.