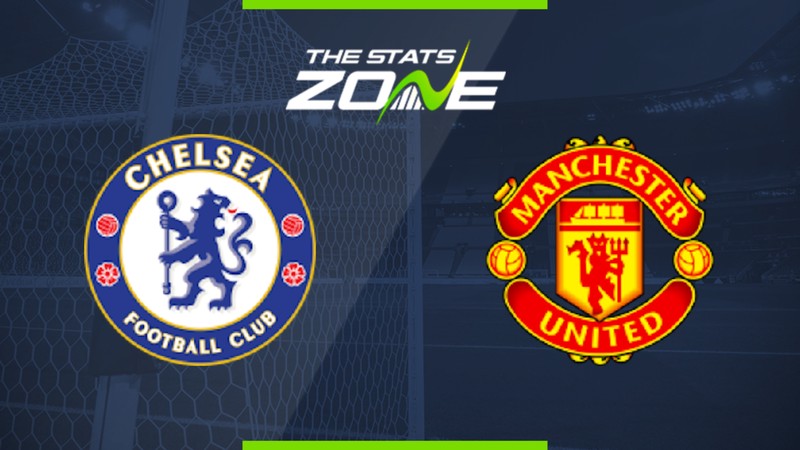 EPL Matchday 26 continues with 5 more games going down today, and it includes 2 mouth watering fixtures: 3rd placed Leicester City taking on 11th placed Arsenal, and 5th placed Chelsea hosting 2nd placed Manchester United.
The other games are: The London derby between Crystal Palace and Fulham, Tottenham Hotspur hosting Burnley, and Sheffield United taking on Liverpool.
However, since I am only restricted to focusing on 1 game per article, I will be going for the game involving my baloved team, Chelsea, and bitter rival, Manchester United.
You definitely would have bet on me not giving up analysing this huge fixture, and since you didn't, let's move straight to the analysis.
CHELSEA:
1) No doubt about it, you will agree with me that the Blues have been the better side of these 2 teams since Thomas Tuchel took over as Chelsea's manager.
They have managed a whooping 6 wins and 2 draws in all 8 games played under Tuchel compared to United's 4 wins and 4 draws in as many games.
I bet the Blues will definitely be going into this game with some huge confidence.
2) Another stat/fact borne from the above stat is nothing other than Chelsea's impressive style of play which have seen them concede just 2 goals since Tuchel took charge as manager.
This will definitely add to their confidence going into this game.
3) Lastly, although the Blues have been the inferior side in the last 8 games between both teams, the fact that they've been able to avoid losing to the Red devils in their last 2 meetings, 1 win and 1 draw, should provide some additional boost for them, Chelsea, going into this game.
Unfortunately, that's all I can put forward In favor of my beloved team, Chelsea, getting something out or this game as we proceed to looking into stats that favor our bitter rival, Manchester United.
MANCHESTER UNITED:
1) I will be picking the first stat in favor of Manchester United from the 3rd stat stated in favor of Chelsea.
The Red devils have actually been the better team in the last 8 meetings between these 2 sides as they've won 4, drawn 3, and lost just 1 of these encounters.
A big one you wnat to say for Ole Gunnar Solsklaer's men.
2) An even bigger stat is the Red devils' 19 games unbeaten run away from home in the EPL which funny enough, started with a 2 nil victory over Chelsea last year February.
Having this streak in mind, whilst looking forward to equalling Chelsea's record of 20 games unbeaten away from home, you can bet the Red devils will be going into this game with some huge intent aimed at avoiding a defeat.
3) The fact that the Red devils don't look ready to concede the League title race to city rivals, Manchester City is another huge factor to be considered.
With Manchester City getting a win over West Ham United yesterday, extending their point gap over United to 13 points, the latter definitely know that anything short of a win will be a huge blow to their title challenge.
Avoiding defeat/draw at all cost will be a major motivation for the Red devils don't you think?
CONCLUSION:
From the stats provided above, Manchester United look favorite keeping their record intact, but they could just get stunned by a Thomas Tuchel's rejuvenated Chelsea side.
A draw could also be the outcome of this game as both teams will definitely have their record preserved if the game ends in a stalemate.
I will be greatly elated to get your take and opinion on this huge game.
Much love from your amiable Football Analyst and Writer, IbkDaGreat.