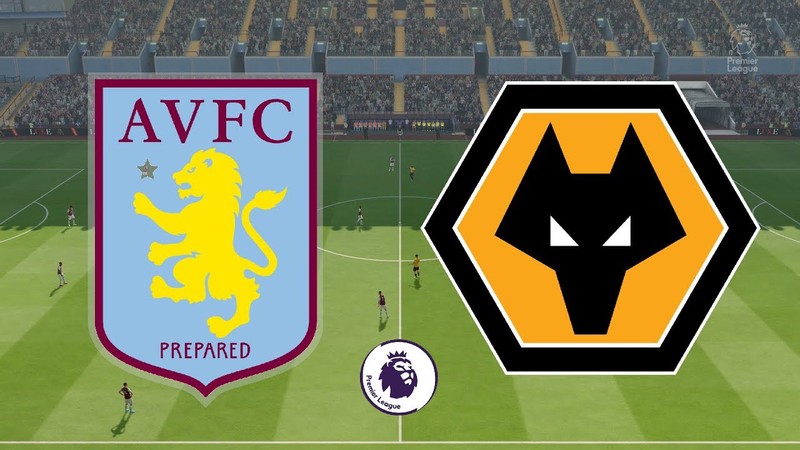 Both teams experienced stunning defeats during Matchday 27 with Wolves been torn apart by League leader, City, and Villa, shocked by League bottom occupant, Sheffield United.
They will be looking to redeem themselves as they take on each other in one of the 4 games going down tomorrow as we begin Matchday 28 in the EPL.
The remaining games are: Burnley taking on Arsenal at Turf Moor, Sheffield United hosting Southampton at Bramall Lane, and Brighton and Hove Albion welcoming Leicester City at The American Express Community Stadium.
As I have stated earlier in paragraph 2 of this article, today's game is more of a redemption game for both Dean Smith and Nuno Espirito Santo's men.
Let's take a look at some statistics favoring both sides, shall we?
ASTON VILLA:
1) The fact that the Lions have a better overall performance in the EPL this season compared to Wolves is definitely 1 thing that can't be overlooked.
Villa sit in 9th position, 5 points clear off Wolves with a game to spare, this will definitely provide some confidence for Dean Smith's men as they take on Nuno Espirito Santo's men.
2) The Lions also have the advantage of playing at home on their side.
Wolves have only defeated them once in their last 4 visits to Villa Park which should also give Dean Smith's men more confidence going into this game.
That's all we have for the "Pride" as we turn our attention to the "Pack".
WOLVERHAMPTON WANDERERS:
1) Although Villa have been the better team considering overall performance between these 2 sides in the EPL this season, Wolves are the better team if both teams' performance in their last 8 games is to be used as criterion for judging them.
Wolves have won 3, drawn 2, and lost 3 compared to Villa's 3 wins, 1 draw, and 4 losses in as many games.
This should give Nuno Espirito Santo's men some positive mindset going into this game don't you think?
2) A slightly better "head to head" in their last 8 encounters against the Lions is another stat that might tilt this game in favor of Wolves
Nuno Espirito Santo's have 4 wins, 1 draw, and 3 losses in these encounters with the last win occurring here in Villa Park.
Wolves will definitely be going into this game with some huge morale don't you think?
CONCLUSON:
In all, it seems Wolves have a better advantage over the Lions considering the stats before us.
However, this game could also end in a stalemate which would be a fair result for both sides.
Your takes, opinions, and predictions on this game will be hugely appreciated
Much love from your Football Analyst and Writer, IbkDaGreat