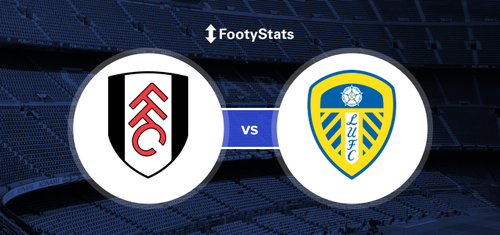 Relegation threatened Fulham who take on fellow newly promoted side, Leeds United, as we kick off Matchday 30 in the English Premier League.
It's definitely going to be a huge game between these 2 sides, as Fulham will be seeking to get themselves out of the relegation zone, whilst Leeds United will be looking to put an end to their poor run of games.
Let's proceed into the game analysis proper as we take a look at statistics favoring both sides.
I bet you already know which team I will be starting with, smiles, you guessed right, it's the home team.
FULHAM:
1) Scott Parker's men better results in their last 8 games in all competitions this season compared to Marcelo Beilsa's men is 1 stat that tips this game in favor of the White Lilies.
The Lilies have managed 3 wins, 3 draws, and 2 defeats, compared to the Peacocks' 2 wins, 1 draw, and 5 defeats.
A good one for Scott Parker's men, isn't it?
2) The White Lilies are also unbeaten in their last 3 games against the Peacocks at Craven Cottage.
They've managed 2 wins and 1 draw, with the last 2 games between both sides at this venue ending in wins for them, Fulham.
They will definitely be looking to extend this win run to 3, especially now that their EPL survival is at stake don't you think?
That's how much we could get for Fulham.
Let's proceed to Leeds United, shall we?
LEEDS UNITED:
1) The only stat that favors the Peacocks is their winning streak of 2 games over the White Lilies.
The last 2 meetings between both sides in all competitions have both ended in victories for Marcelo Beilsa's men.
I bet they will be looking forward to extending this win in order to put an end to their poor runs of games.
CONCLUSION:
In all, the White Lilies look favorite to claim all 3 points based on the stats we have before us.
However, a draw at the end of this game is also very possible.
As always, your thoughts and predictions are always welcome.
Love always from your Football Analyst and Writer, IbkDaGreat.