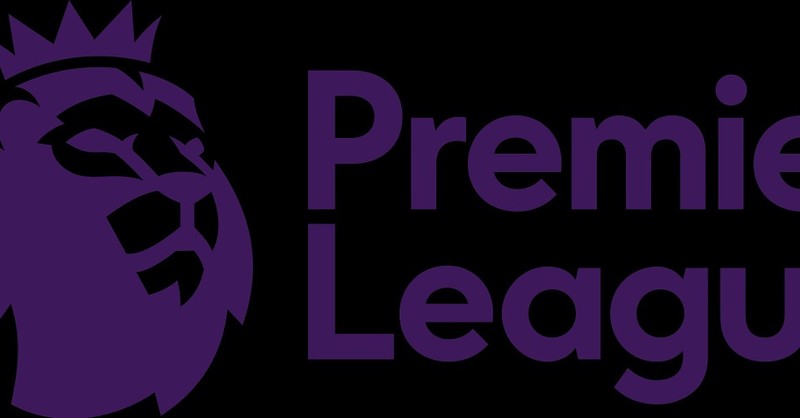 The next round of outstanding games in the EPL continues today as Manchester City welcome Brighton and Hove Albion to the Etihad whilst Tottenham host Fulham in a London dervy.
Let's take a look at their games, shall we?
MANCHESTER CITY VS BRIGHTON AND HOVE ALBION:
I bet almost everyone will give Pep Guardiola's City the nudge to overcome Brighton, and I totally agree with this, however, buttressing our motion with stats is also important. Here are my reasons for going in support of Cjty'
1) General Perfirmance:
Although City's position on the league table, sitting in 6th position with 29 points, doesn't depict how much they have improved after their woeful begin to the league, their current unbeaten run of 13 games, 10 wins and 3 draws, in all competitions, and conceding just 3 goals is what really shows how much Pep's side have really developed. I bet no team will want to face them as even an impressive United side were not spared the rod a 2nd time. Brighton on the other hand are just 3 points above the relegation waters and this shows how bad their overall performance have been this season.
Looking more specifically at both team's last 5 games, City have won all 5 whilst Brighton, on the other hand, can only boast of 4 draws sandwiching a loss. A huge psychological boost for City I must say.
2) Head To Head:
Hmm, here is the stat that tilts greatly in favour of Pep's boys as they have won all of their 7 previous meetings between both sides. City's dominance in these 7 meetings can't even be disputed considering the fact that they have only conceded a meager 2 goals whilst they have scored a whooping 21 goals with 9 of these goals coming in their last 2 meetings. This should provide a huge psychological boost for Pep's boys as well.
3) City's Disciplined Backline:
I can arguably say that this is the key to City's current improved performance. Conceding just 3 goals in 13 games is a big feat I must say, not to forget that they proved themselves against even an high scoring Manchester United side. Brighton will really have a lot do in breaching this defence line whilst they also try to hold their's against City's attack.
However, I won't be suprised if Brighton and Hove Albion manage a draw against City based on their performance in their(Brighton) last 6 games. It will definitely be a fair one for them,but a defeat for them looks more certain than a draw.
TOTTENHAM HOTSPUR VS FULHAM:
Hmm, a big one for Jose Mourinho's side as they welcome fellow London side Fulham to the Tottenham Hotspur Statdium.
Yes, it is definitely a derby game, but I see Spurs coming out of this game with at least a draw, If they do not get a win. Here are my reasons and I will be starting with my stat that points towards them playing a draw:
1) Current Performance:
Although Spurs have being able to bounce off their dismal run of games that saw them lose their top spot position to Liverpool, their 4 matches unbeaten run, 3 wins and a draw, is not enough to prove that they are really back to their best as their last 2 games were against non Premier League sides, Brentford and Milton Keynes. Fulham, on the other hand, have been able to stay unbeaten in their last 5 games, winning 1 and drawing 4. I beleive they(Fulham) will fancing keeping Tottenham at bay, if not, stunning them with a defeat.
However, both teams general perfirmbace this season that sees Fulham presently swimming in the relagation water might be a huge boost for Spurs.
2) Head To Head:
This is the big one in favour of Spurs as they hey have been totally dominvant in their last 5 meetings against Fulham although the latter can boast of a win in their last 6 games. I bet this will provide a huge Psychological boost for Jose Mourinho's men.
3) Son And Kane:
Although Fulham have an enviable record of conceding just 2 goals in 6 games, I bet they will have a lot to do to stop Harry Kane and Heung Min Son. Both Kane and Son have been in an impressive form this season with the former contributing to 21 goals, 10 goals and 11 assists, and the latter 17 goals, 12 goals and 5 assists. Keeping these 2 at bay will definitely be a huge task for Fulham.
In all, I bet both Manchester United and Everton wins in their respective outstanding games yesterday will also have a huge effect on today's games as well, as both Manchester City and Tottenham Hotspurs will also want to secure a win. For the former, they will want to keep close to United as only a point will separate both sides if City win all their outstanding games, whist the latter will also want to fancy cementing their spot in the top 4, and also push for a Top Table finish if it is possible.
We should definitely get an entertaining game from both matches.
Feel free to drop your opinions and comments, they will be greatly appreciated.
Much Love from your amiable Football Analyst and Writer, IbkDaGreat.